European genre festival crowns 2017 winners.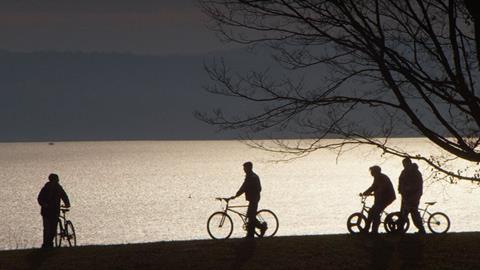 Super Dark Times has been awarded the best feature film prize at the 17th Neuchatel International Fantastic Film Festival.
The film premiered at the International Film Festival Rotterdam in January and marks the debut feature for director Kevin Philips.
It explores the lives of two teenage friends in the US in the 1990s whose lives are altered by an unexpected act of violence.
This year's other winners included Japanese director Takashi Miike. His new film JoJo's Bizarre Adventure: Diamond Is Unbreakable premiered at the Swiss festival, which is known for championing genre and Asian cinema.
The 2017 edition of the festival screened 151 films from 43 countries; 10 films had their world premieres while six had their international premieres.
A total fo 37,000 tickets were sold, according to the organisers.
FULL LIST OF WINNERS
H.R. Giger "Narcisse" award for best feature
Super Dark Times
Directed by: Kevin Phillips
United States, 2017
Silver Méliès for best fantastic European feature film
El Bar
Directed by: Álex de la Iglesia
Spain, 2017
NIFFF International Critics award
The Endless
Directed by: Justin Benson & Aaron Moorhead
USA, 2017
Imaging The Future award for best production design
The Endless
Directed by: Justin Benson & Aaron Moorhead
USA, 2017
Denis-De-Rougemont Youth award
Hostile
Directed by: Mathieu Turi,
France, 2017
Best Asian Film award
Trapped
Directed by: Vikramaditya Motwane,
India, 2017
RTS Audience award
JoJo's Bizarre Adventure: Diamond Is Unbreakable
Directed by: Miike Takashi,
Japan, 2017
H.R. Giger "Narcisse" award for best Swiss short film
Die Brücke Über Den Fluss
Directed by: Jadwiga Kowalska
Switzerland, 2016
Silver Méliès for best fantastic European short film
Die Brücke Über Den Fluss
Directed by: Jadwiga Kowalska
Switzerland, 2016
Taurus Studio award for innovation (Swiss Shorts)
Sons of Bitches
Directed by: Arnaud Baur
Switzerland, 2017