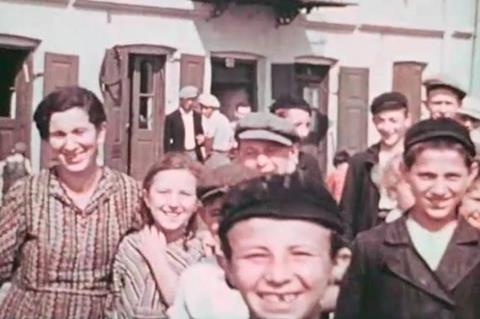 Neon's boutique label Super Ltd has acquired North American rights to Bianca Stigter's Venice Giornate Degli Autori Holocaust documentary Three Minutes — A Lengthening.
The film also played at Telluride and Toronto and will screen next at Doc NYC and presents a home movie shot by David Kurtz on a European holiday in 1938 in a Jewish town in Poland. Discovered by Kurtz's grandson, writer Glenn Kurtz, in his parents' Florida home, the amateur footage captures the lives of the Jewish inhabitants of Nasielsk one year before the Nazis invaded Poland and sent most of the people to their death at Treblinka extermination camp.
Steve McQueen serves as co-producer and Helena Bonham Carter narrates the film. Stigter, a Dutch historian and cultural critic, was an associate producer on McQueen's 12 Years A Slave and Widows.
Floor Onrust and Family Affair Films produced in co-production with Lammas Park with the support of The Netherlands Film Fund and Amsterdam Fund for the Arts. The film was informed by Glenn Kurtz's 2014 book Three Minutes in Poland. Discovering A Lost World In A 1938 Family Film
Dan O'Meara of Super LTD negotiated the deal with Salma Abdalla at Autlook Filmsales.
Super Ltd's previous releases include Jasmila Žbanić's Quo Vadis, Aida?, Theo Anthony's All Light, Everywhere, and Gianfranco Rosi's Notturno.