Films include Ewan McGregor's directorial debut, biopic Callas starring Noomi Rapace and Nick Park animation Early Man.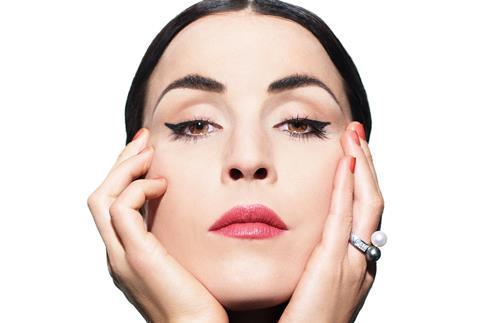 Swedish major Svensk Filmindustri has closed deals on nine films following discussions at Cannes' Marché du Film for Scandinavian release.
From Cornerstone, head of acquisitions Robert Enmark signed for Swiss director Vincent Pérez's Alone in Berlin, based on German author Hans Fallada's 1947 classic, with Emma Thompson, Brendan Gleeson, Daniel Brühl and Swedish actor Mikael Persbrandt in the leads.
Set in 1940, the film follows a working class couple taking action against the Nazi regime, after their son is killed in the war.
From Lakeshore, Svensk picked up Ewan McGregor's directorial debut, American Pastoral, adapted from US author Philip Roth's Pulitzer-winning 1998 novel.
McGregor will also star alongside Jennifer Connelly and Dakota Fanning in the story of a successful businessman, married to a former beauty queen, whose life falls apart when his daughter becomes a revolutionary.
Svensk closed a deal with Mister Smith on Lucy Walker's documentary sequel Buena Vista Social Club: Adiós, following the final world tour of Cuban group Buena Vista Social Club, which the five original band members will conclude with a concert in Havana in January 2016.
From Content, Svensk has acquired Niki Caro's Callas, the biopic of opera superstar Maria Calles starring Noomi Rapace in the titular role.
From StudioCanal, Svensk will handle Scandinavian releases of Nick Park animation Early Man.
It marks the latest feature from the four-time Oscar-winner behind Wallace & Gromit: The Curse of the Were-Rabbit. Early Man will tell the story of a caveman who goes to battle with his tribe, inadvertently inventing the game of football.
Svensk has also taken Life on the Road from eOne, a mockumentary centred on Ricky Gervais' character from influential BBC sitcom The Office, David Brent.
Svensk's Enmark concluded his Cannes shopping spree by signing for three features from Film Nation.
The first is HHhH, a Second World War thriller about two young soldiers sent to assassinate SS head Reinhard Heydrich, who was also the architect of the "Final Solution". Starring Jason Clarke and Rosamund Pike, it is directed by Cédric Jimenez (The Connection).
The second title is Indignation, produced and directed by James Schamus, and based on US author Philip Roth's 2008 novel about a Jewish student at an Ohio college, where he struggles with anti-Semitism and sexual repression. Logan Lerman and Sarah Gadon play the leads.
The final title is Ritesh Batra's The Sense of Ending, starring Jim Broadbent as a man whose ordinary life is changed when he receives a mysterious heritage.
Enmark said that this year's Marche was "surprisingly good" and the firm had picked up more films than usual.
All films will be released in 2016, except Callas and Early Man, which will be released in 2017 and 2018 respectively.