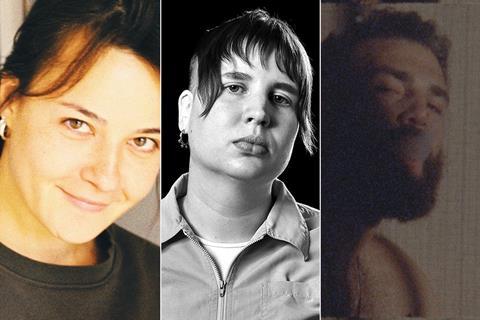 The Swedish Film Institute has unveiled the three rising filmmakers who have been awarded its Wild Card funding, for recent graduates to develop their first features.
Each filmmaker receives development funding of $46,000 (SEK 400,000).
The first is Lina Vain Illalla with their feature pitch Anatomy Of Pain, which is set at a restaurant and looks at people on the fringes of society who work there, and what happens when the restaurant becomes a sudden success.
Next up is Loran Batti with the feature pitch G, the first documentary to be backed by the scheme. The film looks at the director's early life in the vulnerable area of Gottsunda and his fear for his brother's life. G's producers will include Göran Hugo Olsson and Melissa Lindgren for Story AB, who have credits including The Black Power Mixtape.
Finally, Angelika Abramovitch has been selected for her feature pitch A Soviet Love Story. The film is about the love story between a young Soviet couple who have a son who falls ill with leukemia after Chernobyl. Linus Andersson will produce for Lampray.
Vain Illalla graduated from Valand's bachelor's program in film and served as an assistant screenwriter on Amanda Kernell's Charter.
Batti studied at Öland Folk High School, Biskops Arno and at a workshop at Riksteatern.
Abramovitch studied film directing at Stockholm Academy of the Arts and will graduate from the Alma script programme in 2022.
Each director applied for the funding with their graduation films as well as a pitch for their new feature.
The winners were unveiled today (November 16) during Stockholm Film Festival. Wild Card has been run since 2018.