Festival executives unveil several features and VR projects ahead of the jamboree in Austin, Texas, that runs from March 10-19.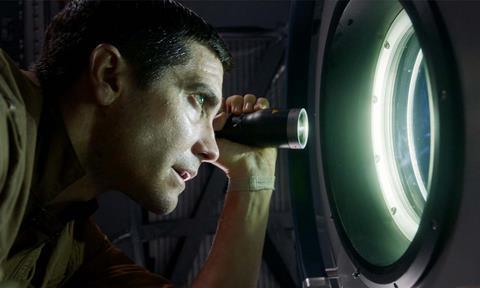 The world premiere of Daniel Espinosa's Life starring Jake Gyllenhaal and Ryan Reynolds will close the festival on March 18.
The Columbia Pictures and Skydance sci-fi centres on a team of scientists aboard the International Space Station who find a rapidly evolving life form that caused extinction on Mars.
"We are thrilled to close out the 2017 SXSW Film Festival with such a special film as Life," director of film Janet Pierson said. "Our audiences will love this taut space thriller's twists and turns as well as its amazing cast."
"I'm so honoured that Life has been chosen as the closing film at South by Southwest," Espinosa added. "The people that flock to Austin each year are some of the most engaged and passionate fans of film out there and are the perfect audience to introduce our visceral sci-fi thriller. I hope that, with Life, we find new ways to entertain them, terrify them, and thrill them."
Rebecca Ferguson, Hiroyuki Sanada, Ariyon Bakare and Olga Dihovichnaya round out the key cast on Life.
Rhett Reese and Paul Wernick wrote the screenplay and Skydance chief David Ellison produced with Dana Goldberg, Bonnie Curtis, and Julie Lynn.
Columbia Pictures will release Life on March 24.
SXSW top brass also announced several more titles set to screen at the 2017 event, including world premieres Atomic Blonde (formerly The Coldest City) directed by David Leitch, which features an ensemble cast including Charlize Theron, James McAvoy and John Goodman and opens through Focus on July 28.
The world premiere roster includes Parker Smith's Ramblin' Freak.
There will also be a 10th anniversary screening of Gary Hustwit's Helvetica, as well as VR projects Miyubi and The People's House by Félix Lajeunesse and Paul Raphaël.