Dogwoof planning UK cinema release for award-winning prison documentary.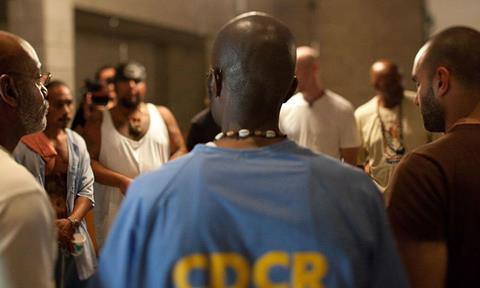 Dogwoof has acquired worldwide sales rights to the SXSW-winning documentary The Work.
The UK-based company will manage all the films' sales outside of North America – where they will be handled by The Orchard – as well as distribution in the UK for a 2017 release.
Dogwoof will hold market screenings for the project, which is directed by Jairus McLeary and co-directed by Gethin Aldous, in Cannes this year.
"We are beyond excited to be partnering with Dogwoof for an international release of The Work," McLeary said.
"It's taken a lot of hard years and the gracious support of so many people along the way to finish what we started and we're honoured that a company as highly regarded as Dogwoof both understands and supports what we hoped to accomplish with our film."
The Work won the Grand Jury Documentary prize at SXSW, and follows inmates at Folsom State Prison as they undergo four days of therapy.
The movie is a Blanketfort Media production, and is produced by Alice Henty with Jairus, Eon and Miles McLeary.