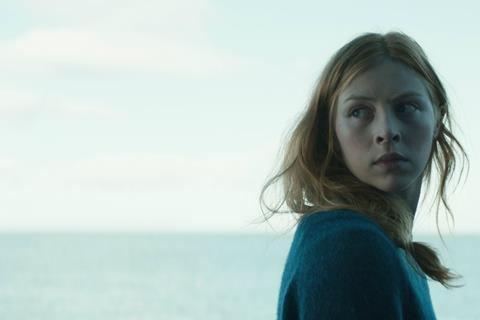 Neasa Hardiman's sci-fi thriller Sea Fever is one of the 10 female-directed features chosen for Sydney Film Festival (SFF) and European Film Promotion (EFP)'s Europe! Voices of Women in Film initiative, which will run online from June 10-21.
Chosen by SFF director Nashen Moodley, the 10 films are produced by 14 European countries.
Hardiman's film premiered at Toronto International Film Festival last September, and is an Ireland-Sweden-Belgium-UK co-production. It stars Connie Nielsen, Hermione Corfield and Dougray Scott in the story of a West of Ireland trawler crew who struggle for their lives when marooned at sea.
Also selected is Antoneta Kastrati's Zana. Produced in Kastrati's native Kosovo and Albania, the film is inspired by Kastrati's own experience of losing her mother and sister two days before the end of the Kosovo War in 1999, and then becoming a mother herself in adulthood.
The 10 films will be the only non-Australian works shown at the 67th Sydney Film Festival, which will run as a virtual edition with a reduced line-up.
"We are thrilled that we will become an even more visible part of SFF in this challenging festival year. Our thanks go to SFF's festival director Nashen Moodley for giving us such great exposure within the programme as well as the final selection of films," said EFP's managing director Sonja Heinen.
Europe! Voices of Women in Film 2020
A Perfectly Normal Family (Den)
Dir: Malou Reymann
A Year Full Of Drama (Est)
Dir: Marta Pulk
Charter (Swe-Den-Nor)
Dir: Amanda Kernell
Force Of Habit (Fin)
Dirs: Kirsikka Saari, Elli Toivoniemi, Anna Paavilainen, Alli Haapasalo, Reetta Aalto, Jenni Toivoniemi, Miia Tervo
Kids Run (Ger)
Dir: Barbara Ott
Lessons Of Love (Pol)
Dirs: Małgorzata Goliszewska, Kasia Mateja
My Little Sister (Switz)
Dirs: Stéphanie Chuat, Véronique Reymond
Sea Fever (Ire-Swe-Bel-UK)
Dir: Neasa Hardiman
They Call Me Babu (Neth)
Dir: Sandra Beerends
Zana (Kos-Alb)
Dir: Antoneta Kastrati