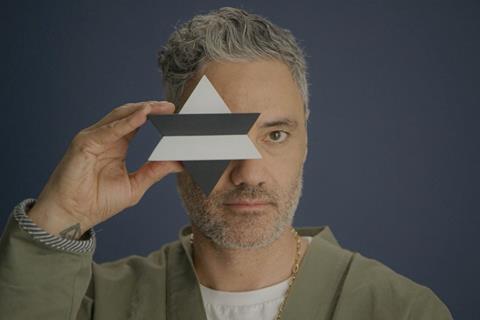 Taika Waititi will adapt the sci-fi graphic novel The Incal created by Alejandro Jodorowsky and French artist Moebius in the first foray into production by Los Angeles-based media company Humanoids.
Waititi, currently working on Thor: Love And Thunder ahead of its schedule release on July 8 2022, is adapting the screenplay with Jemaine Clement and Peter Warren.
This is the first time The Incal has been adapted since it was created in the late 1970s. The graphic novel is the foundation stone of the "Jodoverse" encompassing comic book series such as The Metabarons and Megalex and centres on a down-at-heel private investigator who stumbles upon the titular artefact coveted by many across the galaxy.
Waititi said, "The films and graphic novels of Alejandro Jodorowsky have influenced me and so many others for so long. I was stunned to be given the opportunity to bring his iconic characters to life and I am grateful to Alejandro, Fabrice [Humanoids CEO Fabrice Giger] and everyone at Humanoids for trusting me to do so."
"It began as the adventures of a jackass named John Difool, and then it became something else—we called it The Incal — something that has transformed everything it's ever touched and continues to do so: its creators, the other artists who later became a part of John's journey, its publisher Humanoids and myself in the process, countless readers, writers and directors around the world, and soon, I believe, the great Taika Waititi himself and everyone who looks to him for inspiration," said Giger.
"When Humanoids' CEO Fabrice Giger introduced me to Taika Waititi's work, it became obvious to me that he was the one," said 92-year-old Jodorowsky from his Paris home. "I fully trust Taika's creativity to give The Incal a stunning take, intimate and at the same time of cosmic proportions.".
Humanoids is producing with David Jourdan's Primer Entertainment which acquired a stake in Humanoids in 2019 and brought in a multi-million-dollar development fund to partner on a slate.
Waititi is represented by CAA and Manage-ment.