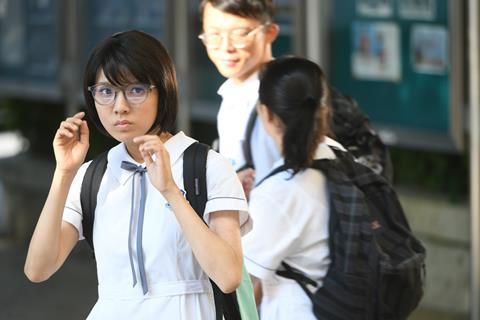 Taiwan's Golden Horse Film Project Promotion (FPP) has revealed a record 48 film projects, including projects by Mag Hsu, Chang Jung-chi and Lin Yu-hsien from Taiwan, Kiwi Chow, Chapman To and Jevons Au from Hong Kong, and Akira Ikeda and Yukinori Makabe from Japan.
The FPP project market is one of the key events under the Golden Horse umbrella. Scheduled to take place from November 15-17 during the Taipei Golden Horse Film Festival, its attendance of international filmmakers and guests will be boosted by Taiwan's reopening plans. The mandatory Covid-quarantine is expected to end around October 13 when a new 0+7 plan comes into effect that only requires inbound passengers to follow seven days of self-health monitoring.
Eight of the 48 projects are works-in-progress, including A Cantopop Lyricist To-be by Wong Yee-lam (My Prince Edward); Franklin by four emerging Asian directors and starring established actor Anthony Wong; Future Shock by artist Su Hui-yu; Smartfone by Amos Why (Far Far Away); and three documentaries including Lin Chen-sheng's Music That Shakes The World and Li Shang-shan's Qingshui River.
Taiwan is well-represented in the remaining 40 in-development projects. They include Let's Hit the Road by Chang Jung-chi (We Are Champions), a narrative adaptation of the 2012 Taiwanese documentary Go Grandriders; The Photograph From 1977 by Kao Pin-chuan (The Gangs, The Oscars, And The Walking Dead), about a cross-cultural romance between a Taiwanese and a Korean; drag-racing teens drama Racing Storm by Lin Yu-hsien (Jump! Boys); and hip-hop musical Sweet Man by Hsu Chih-yen and Mag Hsu (Dear Ex).
The Taiwanese presence is also marked by several crime thriller projects, which include: Bright & Dark by Ray Jiang (Gatao - The Last Stray); The Missing by Liao Shih-han (The Rope Curse); and Skin In The Game by renowned author Jade Y. Chen and best visual-effects Oscar-winner Anthony LaMonilara (Spider-Man 2).
Hong Kong projects also feature strongly. Among them are Hong Kong diaspora drama In The Middle Of Nowhere by Jevons Au (Ten Years); King Of Scam by actor-director Chapman To (The Empty Hands); child suicide drama SOS by Kiwi Chow (Revolution of Our Times);  Until We Meet At Dawn, which will be co-directed by actor Will Or (Drifting) and Jane Leung and produced by Stanley Kwan; and The Unshakable Destiny by Rex Ren (May You Stay Forever Young), a tribute to journalists who defend freedom of the press. 
Other highlights include two projects by Japanese directors – Ikeda Akira's Haru And Tae and Makabe Yukinori's Sense Of Loss – and debut feature projects by award-winning short filmmakers such as Huang Yun-hsien's animation Angie, What's Wrong? and Pan Ke-yin's Family Matters, which is produced by Cheng Yu-chieh (Dear Tenant).
The FPP organisers previously announced the selection of 20 series projects, bringing the total number of film and TV projects to a record 68 this year. The FPP, which launched in 2007, added the WIP section in 2017, followed by the series section in 2020.