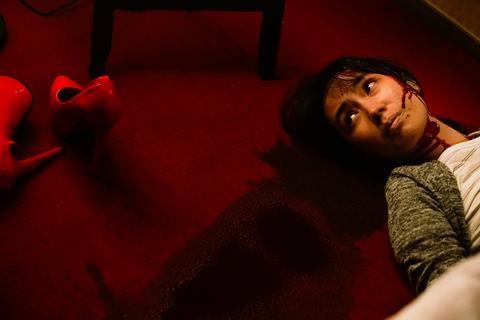 Japan's ABC Dream Ventures is making its first capital investment in Taiwan though Taipei-based digital content producer Studio76 Original Productions.
Headed by Naoto Obama, ABC Dream Ventures is part of Asahi Broadcasting Group Holdings, one of Japan's major broadcasters, and is based in Osaka, Japan.
Studio76 specialises in creating original web movies, short dramas (8x12mins episodes) and mini TV series (6x45mins episodes) aimed at younger audiences and Asia's booming online video sector. The company was established in 2018 by Dennis Yang with initial investment from Taiwan's KKBOX Group and Taiwan's National Development Fund for Cultural Content Investment Projects.
Studio76 is currently producing several genre-themed originals such as Tin Can Of Fear, part of a horror franchise entitled 76 Horror Bookstore, teen sports drama Fly The Jumper and crime drama Kill For Love, inspired by the true story of a female serial killer.
The company, which describes itself as an incubator, develops the content in-house before teaming with Taiwanese production companies and platform partners to finance and produce. Taiwan Mobile is co-financing both 76 Horror Bookstore and Fly The Jumper. All the projects feature young Taiwanese talent and will be accompanied by a same-titled music soundtrack album.
Following investment from ABC Dream Ventures, Studio76 will work more closely with its Japanese VC partner to develop Chinese content and adapt successful Japanese dramas into Chinese. Studio76 also plans to license its productions across Chinese-speaking markets.