This year's industry activity at the Tallinn Black Nights Festival, the Industry@Tallinn & Baltic Event, gets underway today (November 26) in the Estonian capital and runs until Friday, November 30.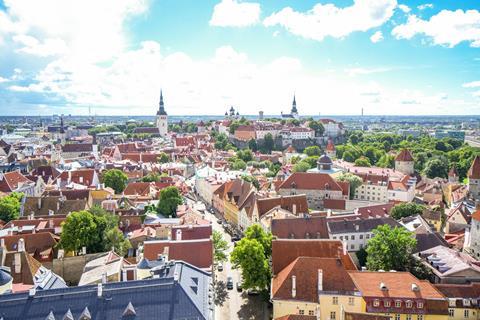 Included in the line-up is the 2018 European Film Forum, which closes the week on November 30. The focus of this year's Forum is 'Creativity, Technology, Finance: Sustaining European Diversity post-2020'.
Backed by Creative Europe's MEDIA programme, topics discussed this year will include innovation in the global content race, how European cinema can benefit from short form, narrative games and robotics, and a focus on whether VR (and its subsidiaries such as MR and AR) are merely hype or the new revolution.
On the market side of things, the festival will once again host two Works In Progress selections – the international selection, running for the third time, and the Baltic selection, running for the 16th time.
In the international selection, there are eight films in production or post-production looking for sales agents or festivals for international premieres, including projects from Israel, Colombia, and Vietnam.
In the Baltic strand, there are 11 regional projects, including co-productions from Estonia, Latvia, Lithuania and Finland.
Tallinn will also once again host a co-production market, pairing project teams with potential financiers, co-producers, and sales agents. A total of 16 projects have been selected this year to participate, with three prizes on offer.
As the market closes, the Eurimages Co-Production Development Award worth €20,000 will be awarded by: Emma Scott, production and distribution manager, Screen Ireland; Jeremy Zelnik, head of industry, Les Arcs Film Festival; Giovanni Pompili, producer, Kino Produzioni, Italy. In addition, one film will receive the Screen International Best Pitch Award, offering coverage of the life-cycle of the winning film, and two producers will receive the Cannes Marché du Film Producers' Network Award for Promising Young Producer, which comes with free accreditations to next year's edition.
In the festival's Creative Gate industry strand, this year will see the second edition of Black Nights Stars (formerly Screen Stars Tallinn). The event is a joint initiative of Black Nights Film Festival and Creative Gate Development Centre for Creative Industries, designed to help young actors from the Baltic Sea region promote themselves outside their home territory.
This year's participants are: Emma Marrott (Denmark), Liis Lass (Estonia), Pääru Oja (Estonia), Agnese Cīrule (Latvia), Satu Tuuli Karhu (Finland). Ester Kuntu (Estonia) is also a participant having been given the Best Young Estonian Actor Award.
Creative Gate also includes the Black Catwalk fashion event, Music Meets Film, this year featuring Four Weddings And A Funeral Director Mike Newell, and the Baltic Preview, the annual networking event for film professionals.
Further industry events at this year's Black Nights include content accelerator Storytek, the TV Beats Forum, the European Genre Forum, Script Pool Tallinn and the POWR Baltic Stories Exchange for writers.
The full festival runs November 16 – December 2.