The Tallinn Black Nights Film Festival has added a new competition strand ahead of its 2018 edition.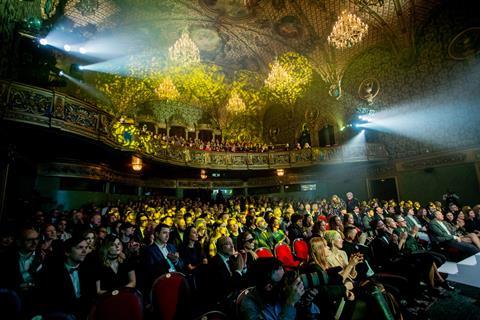 Running November 16 – December 2 this year, the festival is re-launching its Estonian Film Competition as the Baltic Film Competition, expanding the programming area to accept submissions from the entire Baltic region (Latvia, Lithuania and Estonia).
While in its previous guise the programme used the same jury as Black Nights' First Feature Competition, this year a new international jury will judge the films in the Baltic Competition.
The programme will have no restrictions in terms of premiering status and is seen as a showcase of the best Baltic cinematic output of the year. It will offer one prize, the Best Baltic Feature Film which comes with a €3,200 grant, to be shared by the director and producer.
The festival will also continue to host its two further competition programmes: the Official Selection Competition (world, international or European premieres) and the First Feature Competition (world or international premieres).
In a further change ahead of the 2018 edition of Black Nights, the concurrent youth and children's film festival Just Film will now run as long as the duration of the main festival, in response to growing demand.
Last year's Tallinn Black Nights saw Kyrgyzstan feature Night Accident scoop the festival's top prize.
Read more: 2018 Canneseries competition line-up includes Phoebe Waller-Bridge, Gael García Bernal projects