Estonia's Tallinn Black Nights Film Festival (Nov 11-27) has named the up-and-coming European actors and actresses who will participate in the inaugural edition of its talent programme Screen Stars Tallinn.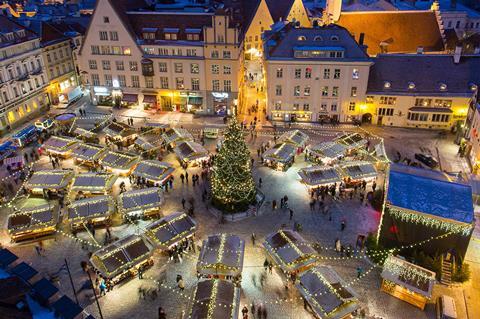 The seven-strong line-up features talent from the Baltic Sea region including Estonia, Lithuania, Latvia, Finland and Germany. At the festival, they will participate in a three-day lab (Nov 28-30) that will include meetings with casting agents and filmmakers from several countries including the US and the UK.
Industry participants in the initiative, which will also feature masterclasses and networking events, include: Stephanie Holbrook, casting director (USA), Debbie McWilliams, casting director (UK), Beatrice Kruger, casting director (Italy), Molly Wansell, agent (UK), Georg Georgi, agent (Germany), Laura Munsterhjelm, agent (Finland), Deborah Kara Unger, actress (Canada) and Steven Bernstein, director (USA).
The seven selected actors and actresses have credits including Oscar-nominated war drama Land Of Mine and Berlinale awardee Mellow Mud.
"There is great talent in the field of acting in our region and we have created Screen Stars Tallinn to put a spotlight on that. We want to offer the participants a springboard for future international careers and a programme mixing training, promotion and networking. We can't wait to welcome the actors and mentors to this first edition," commented festival director Tiina Lokk.
The Screen Stars Tallinn participants are:
Maiken Schmidt (Estonia)
Hendrik Toompere jr (Estonia)
Rosa Honkonen (Finland)
Louis Hofmann (Germany)
Lena Morris (Germany)
Elina Vaska (Latvia)
Gelmine Glemžaite (Lithuania)