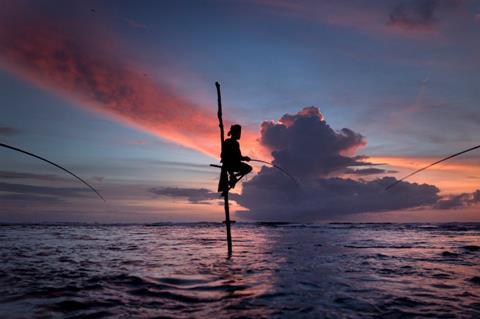 Estonia's Tallinn Black Nights Film Festival will open on November 16 with the world premiere of Awaken, the feature debut of Tom Lowe which includes Terrence Malick amongst its executive producers.
The film was shot over five years with production taking place across 35 countries (including Estonia). It is a journey through human cultures and natural landscapes, studying man's relationship with technology and the natural world.
As part of the opening night event, Awaken composer Joseph Trapanese will conduct the Estonian National Symphony Orchestra and chamber choir Voces Musicales.
Tiina Lokk, festival director, said: "The adventurous spirit of this kind of filmmaking is in a wonderful sync with the spirit of our festival and the fact that parts of it were filmed in Estonia will certainly add a warm feeling of recognition for our audience."
Awaken is produced by Dubai Film, with producers Abdulla Al Bin Habtoor, Nicolas Gonda and Lowe. Godfrey Reggio and Ismaeil Al Hashmi are executive producers alongside Malick.
This year's Black Nights event takes place from November 16 - December 2.