Michaël R. Roskam's Racer And The Jailbird will open the 21st Tallinn Black Nights Film Festival (PÖFF).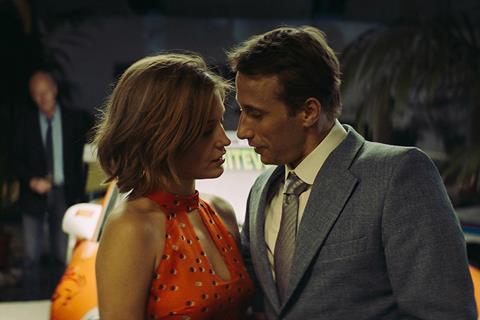 The Matthias Schoenaerts and Adèle Exarchopoulos-starring drama premiered in Toronto this year and also played at the Venice, Zurich and London film festivals.
Set against the backdrop of a brutal crime ring in Brussels, the film chronicles a tragic romance between a high-flying gangster (Schoenaerts) and a young racing driver (Exarchopoulos).
Racer And The Jailbird is Belgium's entry to this year's foreign language film Oscar race. Screen's review called it "stylish throughout".
Also at this year's Black Nights, the festival will host a focus on Flanders, Belgium, and will show Roskam's previous feature Bullhead (also starring Schoenaerts) as part of a ten-strong showcase of films from the region.
The full line-up of the programme is:
Brussels By Night (1983), director Marc Didden
Crazy Love (1987), dir Dominique Deruddere
Toto The Hero (Toto le héros, 1991), Jaco van Dormael
Daens (Daens, 1992), Stijn Coninx
The Misfortunates (De helaasheid der dingen, 2009), Felix van Groeningen
Bullhead (Rundskop, 2011), Michaël R. Roskam
Home (2016), Fien Troch
Past Imperfect (Le passé devant nous, 2016), Nathalie Teirlinck
Cargo (2017), Gilles Coulier
Facades (Façades, 2017), Kaat Beels & Nathalie Basteyns
Tiina Lokk, director of Black Nights Film Festival, said: "Why Flanders? Because it is a remarkable region with a rich cultural heritage and an exciting cinematic output. What I, as an Estonian, admire especially is how they have made a much greater impact in the world than their size would seem to suggest."
Yves Wantens, general representative of the government of Flanders, added: "The kind of Flanders Focus with Black Nights is one of the bigger events we have initiated with a film festival. The reputation and the quality of the PÖFF festival was one of the elements to decide on this collaboration with PÖFF."