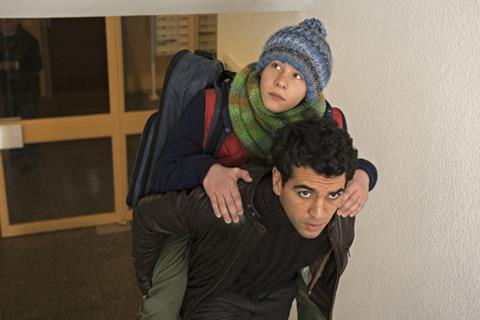 German sales powerhouse Global Screen, which gave a Toronto market premiere to its new 3D animation adventure Tabaluga this weekend, is continuing to rack up deals on true-life tearjerker This Crazy Heart, about a wealthy thirtysomething forced to care for a 15-year-old heart patient.
An eye-catching deal has been closed with China's Tang Media Partners for the film, directed by Marc Rothemund (Sophie Scholl, My Blind Date With Life) and produced by Constantin Film's Martin Moszkowicz and Oliver Berben. Tang Media Partners have acquired all rights for China and are planning a wide release in 2019.
It has now been confirmed the film will be released by m2 Pictures in Italy. Other new deals include France (M6), Hong Kong (Edko), Malaysia and the Philippines (Suraya), as well as airlines (Encore). Negotiations are also under way with buyers for Scandinavia, Latin America and Japan.
Previously announced deals included Spain (Flins y Peniculas), Portugal (Pris), South Korea (Yejilim Entertainment), CIS (Voxell), Taiwan (Encore Film), Czech Republic, Slovenia and Hungary (Prorom), and Brazil (Globo).
This Crazy Heart has posted over 2 million admissions in Germany since its release earlier in the year. Elyas M'Barek stars as the wealthy Lenny alongside Philip Noah Schwarz making his film debut as teenager David.
As announced in Cannes, Constantin Films has sold the remake rights for the film across multiple territories, including to Tang Media for China.