EXCLUSIVE: The first international deals on Quentin Tarantino's upcoming Western have emerged, more than seven months after The Weinstein Company (TWC) formally introduced the project to buyers.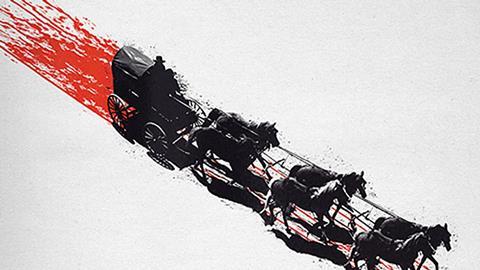 Screen has learned that SND M6 Group will release The Hateful Eight in France, while eOne Benelux BV will handle in Benelux and PVR Pictures will distribute in India. All releases will take place in early 2016.
TWC did not return calls to confirm the deals. It is understood the individual distributors will announce in the coming days and the remaining as-yet-unnamed licensees will do so in due course.
International buyers got their first official bite of the cherry at the AFM last November during a launch that backfired somewhat.
Distributors in Santa Monica baulked at what were said to be high asking prices and the requirement to read the screenplay in a single sitting.
However irritation turned to anger when they learned they would have to revise their all-rights offers after TWC brass tried to bring on their upcoming pay-TV partner Netflix as sole international SVOD distributor.
Such was the groundswell of opinion against the move that the streaming giant walked away from the arrangement within 24 hours of getting on board. Cue a second revision of offers from buyers.
However TWC sources have previously told Screen that the delay in announcing international deals was not related to any lingering irritation over events during and after the AFM.
Rather, they point to Tarantino's personal desire to hand-pick the most appropriate distributor in each territory.
TWC recently announced it will release The Hateful Eight on December 25 in the US in a limited 70mm theatrical run prior to nationwide rollout in early 2016.
The ensemble Western about a gathering of dangerous people holed up in a snowbound tavern stars Samuel Jackson, Tim Roth, Jennifer Jason Leigh, Tim Roth and Kurt Russell.