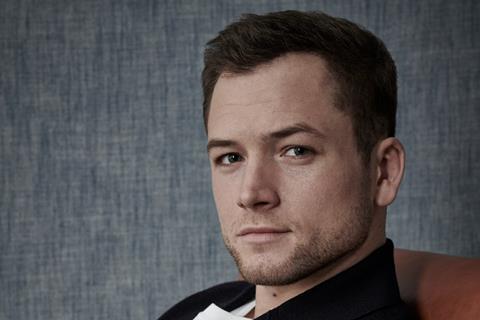 UK actor Taron Egerton has signed to co-star opposite Margaret Qualley in Claire Denis' Nicaragua-set thriller Stars At Noon, following the departure of Robert Pattinson due to other shooting commitments.
Wild Bunch International has begun talking to buyers about the fresh casting in Cannes.
Set against the political intrigues and violence of 1980s Nicaragua at the height of its civil war between leftist Sandinista revolutionaries and US-backed counter-revolutionaries, the feature is based on US writer Denis Johnson's 1986 novel The Stars At Noon.
Egerton will play a mysterious British oil company employee masquerading as an NGO who becomes entangled with a struggling female reporter he meets in the bar of a former luxury hotel, where she occasionally turns tricks to make ends meet. Distracted by their passion, the pair are oblivious to the growing dangers closing in around them.
The former Screen UK Star of Tomorrow took Cannes by storm in 2019 with his performance as Elton John in Rocketman, for which he would go on to win a Golden Globe. He first broke out internationally in Kingsman: The Secret Service and Kingsman: The Golden Circle.
He will next be seen starring in Apple's limited series In With The Devil and the Matthew Vaughn-produced film Tetris directed by Jon S. Baird.
Egerton replaces Pattinson who was keen to work with Denis again after their first collaboration in the 2018 deep space drama High Life.
The actor has been forced to walk away from the project due to other commitments, following delays in the Stars At Noon shoot due to the Covid-19 pandemic. Originally scheduled for spring 2020, filming will now take place in Panama in October 2021.
Stars At Noon is produced by France's Curiosa Films, which previously collaborated with Claire Denis on Let The Sunshine In, in co-production with Brazil's RT Features. A24 took US rights to the project prior to the pandemic and Ad Vitam will handle its French release. Canal+ and Arte have bought French TV rights.