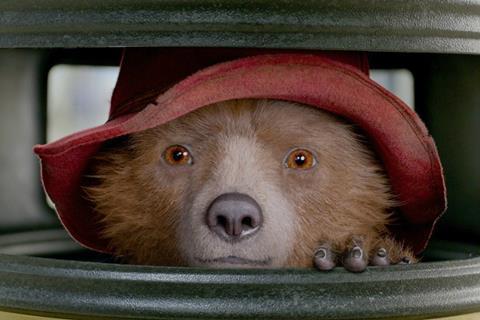 Canal+ Group/Studiocanal chairman Maxime Saada and Studiocanal CEO Anna Marsh were in an ebullient mood on Tuesday (July 6) as the Paris-based European studio kicked off its 30th-anniversary edition of Cannes with its traditional pre-festival show-reel event.
"The story started right here in Cannes, three decades ago with our first nominated movie The Double Life Of Véronique," said Saada, noting that 55 films in the studio's catalogue had won awards at the festival.
This year the company has two films debuting Out of Competition: Marseille-set police thriller Bac Nord by Cédric Jimenez and Emmanuelle Bercot's Peaceful, starring Catherine Deneuve and Benoit Magimal as a mother and son coming to terms with the latter's serious illness.
Saada said the studio was at a "turning point" in its history as it becomes the "most strategic asset" in the portfolio of its parent company, pay-TV giant the Canal+ Group, due to the growing appetite for film and TV content from the global platforms alongside ever-hungry incumbents.
The company was in a unique position as Europe's biggest studio because as well as supplying rising platforms like Netflix and Amazon, it was also feeding the channels of its parent group, he said.
"Like Warner, Disney, like Paramount, we operate both a proprietorial platform and a studio. Our platform now has 22 million subscribers – we basically doubled our size over the last five years – in 40 territories," he said, noting a minimum target of 30 million subscribers by 2025.
"Today Canal+ spends approximately $4bn, or €3.2bn, annually. This is going to increase, and a large share of this investment will head to Studiocanal."
Studiocanal CEO Marsh said the company had doubled its development slate since 2019 and would be putting more than $1bn into content creation from now until 2024.
"Our ambition is to grow upon our current slates to 30 films a year, 300 hours of TV and bolster our TV distribution library to 1,000 hours," she said.
Feature highlights of its upcoming slate include Paddington 3, which Marsh revealed would begin principal photography in the second quarter of 2022, with a story written by Paddington 1 and 2 collaborators Paul King, Simon Farnaby and Mark Burton and screenplay by Burton, Jon Foster and James Lamont. King will also take an executive producer credit.
The Studiocanal CEO also highlighted three upcoming collaborations with Andrew Rona and Alex Heineman's Los Angeles-based The Picture Company: Retribution, Baghead and Role Play.
The freshest announcement, high-concept thriller Role Play, is currently in development with The Flight Attendant star Kaley Cuoco attached to star and produce.
"Ticking clock thriller" Retribution, starring Liam Neeson and directed by Nimrod Antal, is currently shooting in Berlin.
Genre thriller Baghead, starring Freya Allen, is also in development. Director Alberto Corredor expands his well-travelled short film.
Other highlights included two projects with Adam Ackland and Benedict Cumberbatch's film and TV production company SunnyMarch: Colin Trevorrow's War Magician, which will shoot in 2022, and Will Sharpe's The Electrical Life Of Louis Wain, which is in post-production. Both star Cumberbatch.
Other upcoming projects include In The Garden Of Beasts, an adaptation of Erik Larson's non-fiction bestseller, which is being developed by Tom Hank's production company Playtone.
Features due to shoot later this year included Susanna Fogel's psychological thriller Cat Person, which is based on a short story by Kristen Roupenian, which went viral when it was published on the website of The New Yorker in 2017. Nicholas Braun and Emilia Jones are confirmed to star.
Marsh also highlighted French director and screenwriter Thomas Bidegain's English-language drama Suddenly, starring Jake Gyllenhaal and Vanessa Kirby, which will start shooting in Iceland this autumn.
It is produced by Alain Attal at Paris-based Tresor Films and Gyllenhaal and Riva Marker's Nine Stories and fully financed by Studiocanal.
The Studiocanal CEO also noted the company's further push into the franchise space with planned sequels for Navot Papushado's Gunpowder Milkshake, which premieres in the US on Netflix on July 14, ahead of a worldwide theatrical rollout elsewhere.
Other properties with franchise potential in development include the upcoming Pippi Longstocking feature, which is in development with Heyday Films and the Astrid Lindgren Company.