Thirst and Last Days In Jerusalem director plots next project.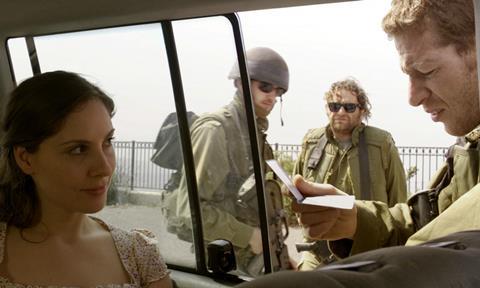 Palestinian filmmaker Tawfik Abu Wael is developing a Tel Aviv-set thriller spinning off the love story between a young man from the Arab town of Umm al-Fahm and a transgender prostitute he is sent to kill for collaborating with the Israeli secret services.
It will be Abu Wael's third feature after Thirst (Atash), which premiered in Cannes Critics' Week in 2004, and Last Days In Jerusalem [pictured], which debuted in competition at the Locarno Film Festival in 2011.
Abu Wael and his long-time producer Baher Agbariya at Haifa-based Majdal Films presented the project at the Jerusalem Pitch Point event on Sunday aimed at connecting Israeli-funded productions with international partners.
"After two hardcore arthouse films, I'm trying to make a thriller," he told the participants, who included top industry figures such as Protagonist Pictures CEO Michael Goodridge and Tanja Meissner, sales chief at Paris-based Memento Films International (MFI).
The film revolves around Hassan – a brilliant young Palestinian mathematician and Israeli citizen – who agrees to kill a Tel Aviv-based collaborator going by the name of Lulu in order to pay for his studies abroad. He tracks the man down only to discover he is a transgender sex worker operating in the red-light district around Tel Aviv's central station.
"It's a very simple story. A man is sent to kill a collaborator and falls in love with him. But you never know whether he is really falling in love or it's part of his plan to kill him," explained Abu Wael.
Speaking to Screen International after the pitch, Abu Wael revealed the 1969 classic Midnight Cowboy had been his "first reference" when he was writing the script.
"People have also seen similarities with Neil Jordan's The Crying Game as well as the films of Almodovar. I'm also a fan of Pasolini and American cinema but it will be my film in my own style. I am keen to try something new."
The filmmaker wants the film to dig deep into the "shadow underground world of Tel Aviv" and will cast the main character of Lulu out of that scene.
"I love to work with non-actors. This is what I have done with all my films," he explained, adding he already had a non-actor in mind for the role.
Other upcoming projects on Agbariya's slate include Mediterranean Fever by Maha Haj, whose film Personal Affairs premiered in Cannes Un Certain Regard in 2016.
"It's about a Palestinian guy living in Haifa, who is in his 40s and unhappily married with a routine life. He tries to convince someone to kill him rather than commit suicide," says Agbayiya. "We're hoping to shoot in 2019."