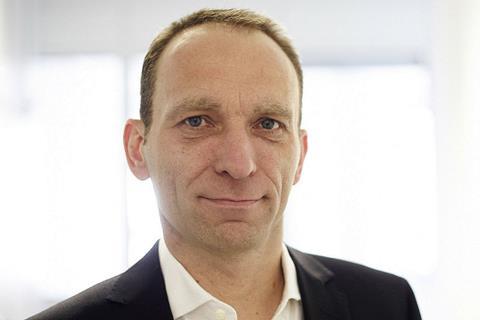 André Druskeit, managing director of Telepool, describes for the first time the negotiatons that led to businesses led by director Marc Forster and US actor-producer Will Smith buying the German producer-distributor-sales company from its German and Swiss shareholders.
The deal was announced in June.
Screen: Why did Marc Forster and Will Smith decide to make this strategic investment by acquiring Telepool?
André Druskeit: First of all, both of them are top international talents who have done a lot of business with major studios and have their own independent production companies. It obviously makes sense for both to make the next logical step in the changing entertainment environment and see how they could expand with the film value chain by combining production with access to talent and access to the distribution competence of a company like Telepool.
From the US view, we here in Germany are one of the leading territories in the world, and within Telepool, we provide services along the full value chain from theatrical releases, home entertainment as well as licensing films to free and pay TV.
We have been in the market place since the early 1960s which is quite a lot of tradition for this industry and [have been] a solid entity over all this time. From a financial standpoint, it is a valid investment, but more important are the strategic implications of being in a better position of owning and exploiting all the rights, keeping the margins inhouse and creating a one-stop shop combining production and distribution activities.
When did the negotiations begin with them to acquire Telepool?
The whole sale process actually started last summer when our financial advisors ZETRA International prepared a sale prospectus and began tracking potential investors. They went to the market on a wide basis throughout the world, with us going through several management presentations with interested parties.
The real negotiations with Elysian Fields [the strategic investment holding co-founded by Marc Forster] began somewhen in October and then we took it from there. At the beginning of this year they decided to partner with the [Will] Smith side to bring even more benefits to the deal. Actually, it took a while, but since it was a multi-territory deal with Elysian Fields located in Switzerland, The Smith Family Circle in the US, and Telepool in Germany, we had to go through some technical issues on contractual matters. That's why it lasted from October until June to finalise the deal.
Why had the previous shareholders of Telepool taken the decision to sell in the first place?
They are all public broadcasters and especially the German ones have to operate under existing broadcasting treaties, and, within these treaties, they are pretty restricted on what they are allowed to do and not do. What we do at Telepool as the international sales agent Global Screen, on the one side, and as a German distributor, on the other, side became less and less compatible with the public service approach. We were coming to a point where there was the risk that they were having to limit our activities in line with the treaty whereas we wanted to act according to market standards in order to be more competitive and successful.
For example, we had started becoming involved in the gaming sector within [the subsidiary] EuroVideo which has nothing to do with public broadcasting. So, the situation was becoming more complicated and it was only consistent for them therefore not to be shareholders any more.
However, what is important for us is that all our service contracts have stayed in place - we will be doing the same services for these broadcasters that we have been doing before. That's a win-win situation for both sides. On the one hand, we act as the sales agent for the broadcasters' films and TV movies and, on the other hand, we are an acquisition entity to license programmes for them. In addition, we handle other services such as footage sales or marketing of radio content.
Does this deal mean Telepool will move into producing international films?
Definitely. We will stay with our current business model of distribution for German-speaking Europe and the rest of the world, but, on top of that, we could also become a co-producer and co-financing partner on international projects going in at the beginning of the value chain and starting to co-develop. One of the ideas of the new cooperation is that we will co-develop with their companies and, by doing so, gain access to the distribution rights. Having these two big names heading the company means that we will also gain access to potential projects that they are tracking but aren't producing themselves.
Will the range of films being handled by the sales arm Global Screen become bigger and more international?
It is an obvious option and definitely a goal that films from the new owners would be sold through Global Screen. It would certainly be a change for our people at Global Screen to be handling US productions since they have focused until now on product from around Europe. However, sales is sales, so there is no reason why the sales people can't deal also with US movies.
Will you now set up a Telepool office in Los Angeles?
In the past, we had shared an office there with Degeto Film but had terminated that arrangement about 10 years ago. Then we had various representatives in place as content scouts. But now, of course, we will use our partners at The Smith Family Circle to represent our interests in LA, and that will give us a much stronger foothold.
What has been the industry's reaction here in Germany and the US to the deal?
A lot of people were surprised because it was a deal that nobody expected. We managed to keep it a secret up until the end and that wasn't easy because there were many people involved from the public broadcaster shareholders in seeing the sale go through.
In many respects, it is an atypical deal because you don't see many transatlantic transactions in general and you don't see many direct deals between creative talent and distribution companies. Usually, deals are between production and distribution companies, so this specific structure is quite rare.
Telepool was a co-producer on the German teenage romantic comedy The Most Beautiful Girl in the World which premiered at this week's Munich Film Festival. Will you continue to be involved in the production of local German films?
At the end of day, we are producing what the market requires and there is a tendency here in Germany that it requires more local content these days for both broadcasters and theatrical audiences. We are always thinking what is the right product to attract audiences and here The Most Beautiful Girl in the World is a great example. This may change over time because you have waves in what the demand is. If the demand in the future is for local content, we have our partnerships in Germany, and if there is a more of international approach, we have our connection to the US with Marc and Will, so we are well prepared to meet the demand whatever it may be.
Where do you see this new Telepool in five years' time?
We will probably be a full integrated producer-distributor with a much stronger international foothold than right now. Parallel to that, it's likely that we will become a stronger world sales entity and an attractive cooperation partner for co-producers. We are set to become one of the main relevant players in a market which is constantly changing and where not everyone will survive the changes. With this new setup, we are well positioned to be able to react to whatever the market will bring forth in the coming years.