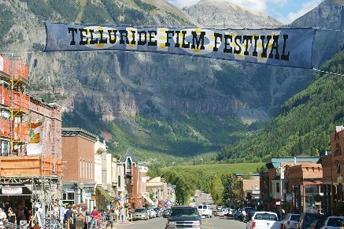 Telluride Film Festival will run from September 2-5 this year and has invited dissident Russian filmmakers Kantemir Balagov and Kira Kovalenko to be its guest directors.
Balagov directed Cannes 2017 Un Certain Regard FIPRESCI winner Closeness and followed that up with Beanpole, which premiered in the same section in 2019 and also won FIPRESCI, as well as the best director prize and made the shortlist as Russia's Oscar submission. His next project, TV series The Last Of Us, is set to premiere on HBO in 2023.
Kovalenko's Unclenching The Fists won the grand prix Cannes 2021 Un Certain Regard prize. Her first feature Sofichka opened in 2016.
Balagov's and Kovalenko's film selections will, like the rest of the 49th Telluride line-up, remain under wraps until executive director Julie Huntsinger and her team reveal the selections on opening day.
Balagov brought Closeness to Telluride in 2017 and said the festival "cares about the uniqueness of the various authors' statements, it provides love and vulnerability, and it makes you feel at home". He added, "We promise that we will passionately pick the films because we believe that movies are little miracles that we desperately need right now."
Kovalenko said, "To everyone who has been [to Telluride] once it becomes special. There is a secret in this. I think this is the secret of love."
Past guest directors include Barry Jenkins, Jonathan Lethem, Rachel Kushner, Guy Maddin, Salman Rushdie, Peter Bogdanovich, B. Ruby Rich, Errol Morris, Bertrand Tavernier, Peter Sellars and Edith Kramer.