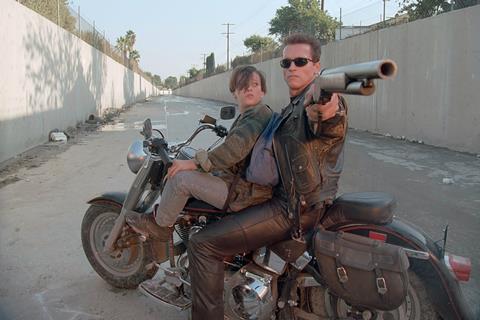 Studiocanal's 3D re-release of James Cameron's Oscar-winning Terminator 2: Judgment Day debuted top of the UK box office yesterday (Aug 29).

Re-released to mark the movie's 25th anniversary, it grossed £448,162 in one evening from 443 screens.
The film took 17% of the overall UK and Ireland box office for that day, launching with one showing across each of its cinemas, scoring a per screen average of £1,012.
The top performing location was the BFI IMAX in London where £11,929 was taken. Other top performing venues were Cineworld Sheffield, Cineworld Edinburgh, the Odeon Metrocentre Gateshead, and the Showcase Leeds.
The film will expand into an additional 160 sites for encore shows this weekend.
This one-day gross box office puts it ahead of other recent re-releases such as Jurassic Park 3D, the Back to the Future trilogy and Blade Runner: The Directors Cut.