Selected projects include works from producers Soros Sukhum and Prachya Pinkaew and filmmaker Jakrawal Nilthamrong.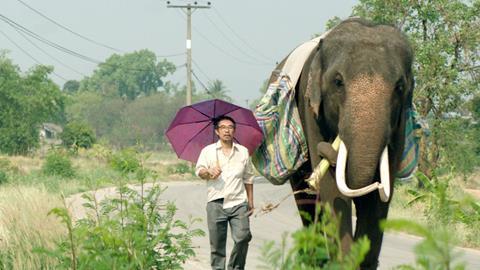 Leading Thai producers Soros Sukhum and Prachya Pinkaew and award-winning filmmaker Jakrawal Nilthamrong have been selected to present projects at this year's Thai Pitch in Cannes.
Organised by Thailand's Ministry of Culture, the event will take place May 22-23 at the Thai Pavilion in the International Village. Producer and film festival programmer Raymond Phathanavirangoon is coordinating the event.
Soros Sukhum is producing artist and filmmaker Taiki Sakpisit's first feature film The Edge Of Daybreak, about a former army general who is forced to confront the past through a series of intensive sessions of electroshock therapy.
Sukhum's recent producing credits include Anocha Suwichakornpong's By The Time It Gets Dark, Davy Chou's Diamond Island and Kirsten Tan's Pop Aye[pictured], the latter two projects as a co-producer.
Prachya Pinkaew, best known as director of worldwide action hit Ong Bak, is producing Isaree Pongnathapas' second feature film The White Shadow, an adaptation of Saneh Sangsuk's novel about a poet revealing his shocking past.
Pinkaew's credits as a producer include Kongdej Jaturanrasamee's Midnight My Love and Chookiat Sakveerakul's Love Of Siam.
Jakrawal Nilthamrong, whose second feature Vanishing Point (2015) won the Rotterdam Tiger Award, is teaming again with producer Mai Meksawan to pitch his third feature film project Anatomy Of Time.
Set in the 1960s when Cold War tensions are rising, the project follows a young woman who develops a relationship with two men: an ambitious, calculating army lieutenant and an old friend with whom she shares a difficult history.