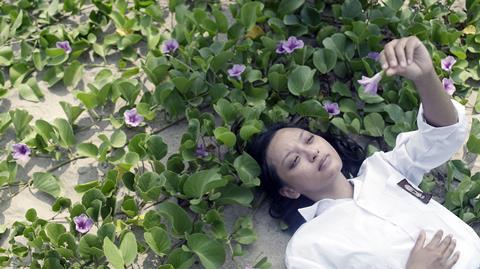 Bangkok-based film fund Purin Pictures has selected five projects to receive grants in its spring 2019 funding round.
Three fiction and one documentary projects will receive production grants of $30,000 each, while one documentary has been selected for the post-production grant, which comes with $50,000 worth of post-production services.
The four projects to receive production grants include:
Anatomy Of Time – director: Jakrawal Nilthamrong, producer: Mai Meksawan (Thailand/France/Netherlands/Germany)
A drama shifting between the present and the past, following Mam, a general's wife, as she reflects upon a life of loss, disappointment and betrayal.
Ajoomma – director: He Shuming, producer: Tan Si En (Singapore/Korea)
A dramedy about a middle-aged Korean-drama obsessed widow from Singapore who travels to Seoul for the first time and promptly gets lost.
Yuni – director: Kamila Andini, producer: Ifa Isfansyah (Indonesia)
A drama about an Indonesian teenage girl who is faced with competing wedding proposals and realises that her dreams are too big for her small world.
The People Outside – director: Jewel Maranan, producer: Jewel Maranan (Philippines)
A documentary following several characters in the hinterlands who struggle to reconcile their identity within Philippines society
The recipient of the post-production grant is:
Aswang – director: Alyx Ayn Arumpac, producer: Armi Rae Cacanindin (Philippines), prod co: ACC Cinematografica Films
A documentary following the lives of people whose fates are intertwined as the state wages a brutal war against drugs and crime in the Philippines.
Fund co-director Aditya Assarat said the spring 2019 session had attracted an increase in overall applications from the last funding round. "The fact that we continue to see many strong projects from the Philippines and Singapore in particular tells us that these two countries have the most solid support structures for independent filmmaking within the region," Assarat said.
Purin Pictures has also conducted an academic study into the Southeast Asian independent film industry, SEAStudy, which is available for free download on its website.
"The findings from SEAStudy are indeed reflected in the applications we have received for funding over the past few years," said Assarat. "To date, we have funded films from every Southeast Asian country with the exception of Laos, Myanmar and Brunei. It's our hope to see more projects from these countries in the coming years."
Purin Pictures has also started funding film-related activities, with events to receive grants in the Winter 2019 funding round including the Archive Film Festival (Thailand), Autumn Meeting (Vietnam), SEA Shorts Film Festival (Malaysia) and Animistic Apparatus (Thailand).
"Our funding programmes are now evenly spread out within the calendar year with production grants in the spring and fall, and activities grants in the winter and summer, " said fund co-director Anocha Suwichakornpong.