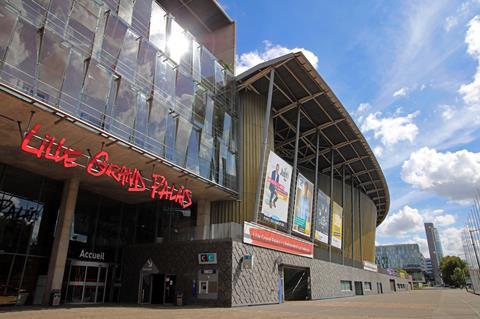 Navid Javidi's The Actor starring Navid Mohammadzadeh was awarded the International Competition grand prize at 2023 Series Mania in the first year in which content from Iran participated in the event in Lille, France.
Series Mania founder and general director Laurence Herszberg summed up the event as it came to a close, noting that this year's edition drew more than 85,000 festival participants – representing a significant increase on last year's 70,000 – and around 3,800 from 64 countries for the industry forum.
Besides Iran, debutant participating countries included Japan, Argentina, UAE, Turkey, Brazil, Cameroon, Singapore, and Uruguay.
For the most part the event proceeded smoothly despite widespread strikes in France, although in one incident Marcia Cross had to be escorted off the red carpet by police when protestors stormed the event.
Netflix show Transatlantic was the closing night screening. Series Mania Forum ran from March 22-24 and Series Mania Festival from March 18-5.
2023 Series Mania winners:
INTERNATIONAL COMPETITION
Grand Prize: The Actor (Ir)
Best Writing: John Kâre Raake for The Fortresss (Nor)
Best Actress: Margot Bancilhon in Haven Of Grace (Fr
Best Actor: Michael Sheen in Best Interests (UK)
INTERNATIONAL PANORAMA
Best Series: Blackwater (Swe)
Best Directing: Ernesto Contreras for Tengo Que Morir Todas Las Noches (Mexico)
Best Actress: Rotem Sela and Gal Malka in A Body That Works (Isr)
Best Actor: Eran Naim in Innermost (Ger-Isr)
Student award for Best Series : Funny Woman (UK)
FRENCH COMPETITION
Best Series: Under Control
Best Actress: Clémentine Célarié in Six Women
Best Actor: Carel Brown in Aspergirl
Best Original Score: Maud Geffray, Rebeka Warrior for Split.
SHORT FORMS COMPETITION
Series: Autodefensa (Spa)
COMEDIES COMPETITION
Best Series: Little Bird (Can).