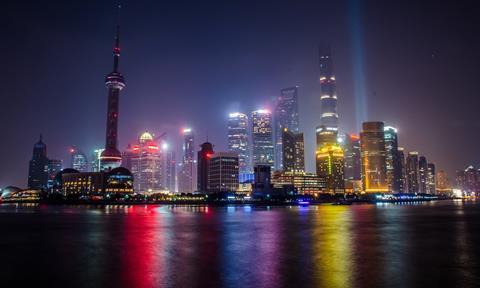 Danish director Bille August's The Chinese Widow will open this year's Shanghai International Film Festival (SIFF, June 17-26), replacing Ann Hui's Our Time Will Come, which was previously announced as the opening film.
However, Our Time Will Come will still play in the Golden Goblet competition at SIFF. No reason was given for the change by either the festival or the film's producer Bona Film Group.
Both films are set in China during the Second World War. Starring Emile Hirsch and Yu Nan, The Chinese Widow tells the story of an American pilot who is shot down and saved by Chinese villagers. It remains unclear if the film has been made under the recently signed Danish-Chinese co-production treaty. August recently served as jury president at the Beijing International Film Festival.
Our Time Will Come, which stars Zhou Xun and Eddie Peng, revolves around the resistance movement during Japan's occupation of Hong Kong. It is scheduled to open on July 1, which marks the 20th anniversary of Hong Kong's handover to mainland China.
Other titles in competition include Brigsby Bear from Saturday Night Live writer-director Dave McCary; UK filmmaker Robert Mullan's Mad To Be Normal; and Chinese director Cai Shangjun's The Conformist (see full list below). As previously announced Cristian Mungiu is heading the competition jury.
The festival will also feature spotlights on German, Italian, Thai and Japanese cinema, but due to the on-going political tension between China and South Korea, no Korean titles have been selected.
Other highlights include the Jackie Chan Action Movie Week; a retrospective of Disney classic animation, including Snow White And The Seven Dwarfs, Dumbo and Bambi; and a sidebar of documentaries about filmmakers, including Versus: The Life And Films Of Ken Loach, 76 Minutes And 15 Seconds With Abbas Kiarostami and The Seasons In Quincy: Four Portraits Of John Berger.
SIFF is also launching a new programme, Bridge, which aims to build links between China and the international independent market. US indie films will be screened to Chinese audiences, including SJ Chiro's Lane 1974, Michael Almereyda's Marjorie Prime and Ian MacAllister McDonald's Some Freaks. In addition, a seminar programme will give young Chinese directors the opportunity to discuss film financing and production with US indie filmmakers.
SIFF GOLDEN GOBLET 2017 LINE-UP:
FEATURE COMPETITION
OPENING FILM: The Chinese Widow (China), directed by Bille August
Brigsby Bear (US), directed by Dave McCary
The Conformist (China), directed by Cai Shangjun
Fault Condition (Romania), directed by Catalin Saizescu
I'm A Killer (Poland), directed by Maciej Pieprzyca
In The Great And Terrible World (Italy), directed by Daniele Maggioni, Laura Perini & Maria Grazia Perria
Kharms (Russia/Lithuania/Macedonia), directed by Ivan Bolotnikov
Mad To Be Normal (UK), directed by Robert Mullan
My Brother Simple (Germany), directed by Markus Goller
No Bed Of Roses (Bangladesh/India), directed by Mostofa Sarwar Farooki
Our Time Will Come (China), directed by Ann Hui
Pedicab (Philippines), directed by Paolo Villaluna
Reminiscence (Japan), directed by Yasuo Furuhata
Yellow (Iran), directed by Mostafa Taghizad'h
DOCUMENTARY COMPETITION:
Big Sonia (US), directed by Leah Warshawski
The Good Postman (Finland/Bulgaria), directed by Tonislav Hristov
Robin (Italy), directed by Michele Santoro
Still Tomorrow (China), directed by Fan Jian
When Paul Came Over the Sea - Journal Of An Encounter (Germany), directed by Jakob Preuss
ANIMATION COMPETITION:
In The Forest Of Huckybucky (Norway), directed by Rasmus A. Sivertsen
Loving Vincent (UK), directed by Hugh Welchman & Dorota Kobiela
Lu Over The Wall (Japan), directed by Masaaki Yuasa
Richard The Stork (Germany/Belgium/Luxembourg/Norway), directed by Reza Memari & Toby Genkel
Tea Pets (China), directed by Wang Wei