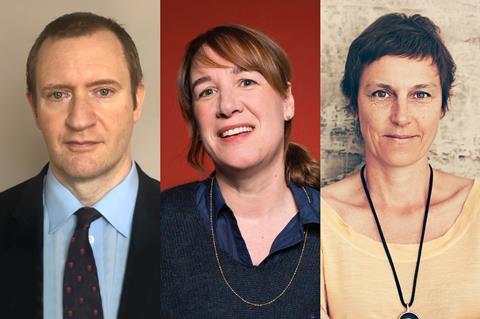 French screenwriter Thomas Bidegain, who co-wrote Rust And Bone and The Cowboys is one of the 16 writers taking part in a series of workshops hosted by The Creatives, the Fremantle-backed alliance of 10 international production companies.
The Creative Connection will aim to strengthen drama series writing in Europe and is co-funded by The Creatives and the European Commission.
The writers, who span 14 countries, will participate in three five-day workshops across Europe and collaborate with the 10 producers that form The Creatives, including the Netherlands' Lemming Film, UK's Good Chaos, Germany's Razor Film, and France's Haut Et Court.
As well as Bidegain, the participants of Creative Connection also include Germany's Jan Schomburg, who co-wrote I'm Your Man with Maria Schrader, and Sigal Avin who wrote and directed the AppleTV series Losing Alice.
The first workshop takes place in France this week.
The Creative was formed over 2021 and has a three-year partnership with UK-based producer and distributor Fremantle to develop and fund drama series. Other members include Good Chaos (UK), Komplizen Film (Germany), Maipo Film (Norway), Masha (US), Spiro Film (Israel), Unité (France) and Versus Productions (Belgium).
Creative Connection 2023 participants
Tawfik Abu Wael (Israel)
Tunde Aladese (Nigeria/Germany)
Sigal Avin (Israel/US)
Judit Anna Bánházi (Hungary/France)
Thomas Bidegain (France)
Mette M. Bølstad (Norway)
Mustafa Duygulu (Turkey/Netherlands)
Susanne Farrell (Ireland/UK)
Elena Lyubarskaya (Germany)
Reeta Ruotsalainen (Finland)
Jan Schomburg (Germany)
Julie Budtz Sørensen (Denmark)
Iván Szabó (Hungary)
Cyril Tysz (France)
Cecilia Verheyden (Belgium)
Ipek Zübert (Germany)