The Exchange has closed a revolving credit facility with Pacific Mercantile Bank for acquisitions, CEO Brian O'Shea announced at the AFM on Saturday.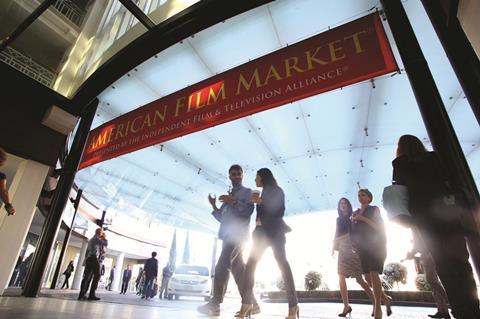 "This line of credit with Pacific Mercantile Bank will tremendously increase our acquisitions power and allow us to take the company to the next level with an even stronger line-up at each market," said O'Shea.
"We're excited to continue our long-standing relationship with Brian and his team," said Adrian Ward, EID division manager at Pacific Mercantile Bank. "The Exchange is a company on the rise and we feel privileged to be supporting them."
Self-funded The Exchange celebrates its fifth anniversary at the AFM, where its slate includes Justin Chadwick's Rebecca Ferguson starrer The Lady And The Panda, awards hopeful Gleason, Kickboxer: Vengeance, and King Cobra.