The Film Arcade will handle theatrical, while Gravitas will handle VOD release.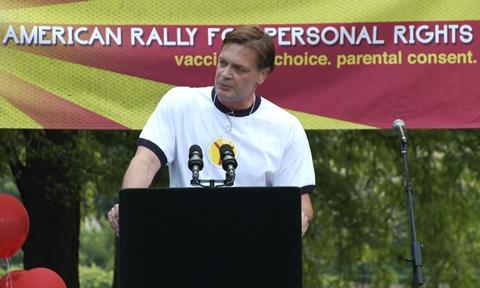 The Film Arcade and Gravitas Ventures have acquired and will release Miranda Bailey's documentary The Pathological Optimist.
The film will be released theatrically in New York and Los Angeles by The Film Arcade on September 29, followed by a VOD release via Gravitas later this year.
The Pathological Optimist centres on Dr. Andrew Wakefield, the man behind one of the most controversial, intensely debated topics in modern medicine - the anti-vaccination movement.
An expat from Britain who currently resides in Austin, Texas, Wakefield allowed Bailey and her team to follow him and his family for five years beginning in 2011 as he fought a defamation battle in the courts against the British Medical Journal and journalist Brian Deer.
The Pathological Optimist is Bailey's follow-up to her debut documentary feature Greenlit, which premiered at SXSW in 2010. Bailey has produced more than 20 films, including the Oscar-nominated The Squid And The Whale and The Diary Of A Teenage Girl.
Bailey also recently completed production on her narrative feature debut You Can Choose Your Family starring Jim Gaffigan.
Jennifer Fox served as executive producer on The Pathological Optimist.
"I've always gravitated towards controversial subject matters in the many films I've produced. The minefield of strong opinions and disagreements on who Andrew Wakefield is or what Andrew Wakefield has done intrigued me. What I found was a startling portrayal of a modern day sisyphus; punished by the media and the public yet continuing to push his rock up the hill over and over again," Bailey said.
The deal was brokered by Josh Spector on behalf of Gravitas Ventures and by attorney Greg S Bernstein on behalf of The Film Arcade.