Adam Wingard's thriller stars Downton Abbey's Dan Stevens.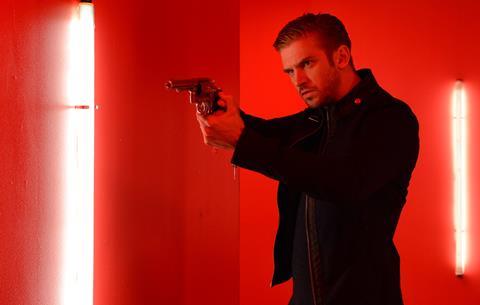 The 15th edition of Film4 FrightFest is to open with the UK premiere of Adam Wingard's thriller The Guest, starring Dan Stevens (Downton Abbey) and rising star Maika Monroe (The Bling Ring, It Follows).
Stevens plays a soldier who introduces himself to the Peterson family, claiming to be a friend of their son who died in action. After beingwelcomed into their home, a series of accidental deaths seem to be connected to his presence.
The film is written by Simon Barrett (You're Next), and also stars Sheila Kelley, Leland Orser, Lance Reddick and Brendan Meyer. It is being distributed in the UK by Icon Film Distribution.
FrightFest has this year moved to London's Vue West End and the full-line up will be announced on June 27.
Alan Jones, co-director of FrightFest, said: "We couldn't be more delighted to showcase Adam Wingard's dazzling horror thriller to put the stamp of approval on our move to the Vue cinema in Leicester Square".
The festival also announced that Claudio Simonetti's Goblin will perform live scores for George Romero's Dawn of the Dead and Dario Argento's Suspiria on consecutive nights (Aug 18-19) at Islington's Union Chapel.