Open Road and Studiocanal set release for the new thriller from the director of Taken and reveal the first image with star Sean Penn.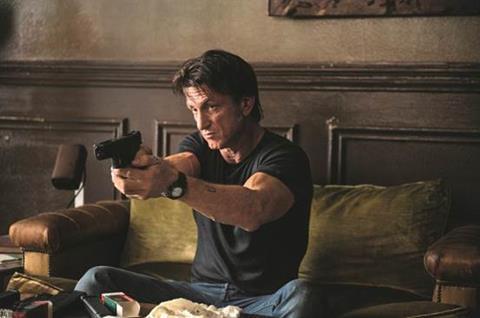 France is to be the first territory to release The Gunman on Feb 18, 2015 through Studiocanal. This will be followed by Australia and New Zealand Feb 19.
In the US, Open Road will release on Feb 20 alongside the UK. It will open in Germany on Feb 26.
The Gunman is directed by Pierre Morel (Taken) and stars Sean Penn as a former Special Forces soldier and military contractor suffering from PTSD. He tries to reconnect with his long time love, but first must go on the run from London to Barcelona and across Europe in order to clear his name.
The film also stars Javier Bardem, Idris Elba, Ray Winstone, Mark Rylance and Jasmine Trinca.