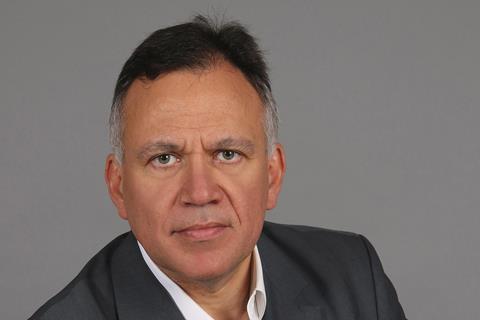 UK-based production outfit The Ink Factory, the company John le Carré adaptation The Night Manager and the upcoming The Little Drummer Girl, has appointed Rod Henwood as its Chief Strategy Officer.
Henwood is the former CEO of Zodiak Media in the UK, Benelux and India, the independent production company of factual, drama and kids' programming. He left the company in November 2016 following its €1bn merger with Banijay Group. He previously held roles at ITV, Channel 4 and Fox Kids.
Henwood has been working on a consultancy basis with The Ink Factory for the last few months and has now joined in a permanent role at the outfit's London office. At the company, he will work to develop new and existing franchises across multiple platforms and will be responsible for overseeing strategy, partnerships and marketing. He will also take up a position on the company's board.
Simon and Stephen Cornwell co-founded The Ink Factory in 2010. The company owns the IP to the works of revered British author John le Carré and has adapted his books for screen in projects including The Night Manager and A Most Wanted Man as well as the upcoming The Little Drummer Girl.
The duo commented on the new hire: "Rod is a trailblazer in the entertainment world, and it is great to have him join our ranks."
Henwood added: "Along with many others, I've long been an admirer of what The Ink Factory has achieved in building a global independent studio, responsible for creative and commercial hits across both television and film – as well as being a fan of the works of John le Carré."
The Ink Factory's upcoming projects also include Drew Pearce's Hotel Artemis, starring Jodie Foster and Sterling K. Brown, and Stephen Merchant's Fighting My Family, with Dwayne Johnson and Florence Pugh.