Filming will last for three weeks on location at the National Library of Wales.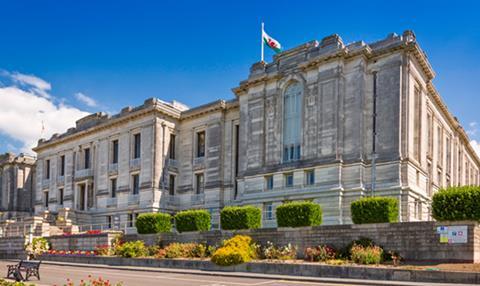 The Library Suicides, an adaptation of Fflur Dafydd's novel The Library (Y Llyfrgell), has begun its three-week shoot in the National Library of Wales.
The film, which will be shot in the Welsh language, is the debut feature from director Euros Lyn, who has had a 15-year career directing across numerous television genres, with stints on the likes of Daredevil, Sherlock, Broadchurch, Black Mirror and Doctor Who.
The Library Suicides is the third project to go into production from Ffilm Cymru Wales' emerging talent scheme 'Cinematic'; the initiative has been developed in partnership with the BFI Film Fund, BBC Films, Creative Skillset, Edicis, Soda Pictures and S4C.
The story follows two librarians whose mother, a famous author, apparently commits sucidie, leaving them devastated. However, the mother's final words suggest that her biographer may have been responsible for her murder; the twins set off on a quest to avenge her death.
The cast includes Ryland Teifi (35 Diwrnod) Catrin Stewart (Frail), Dyfan Dwyfor (Pride) and Sharon Morgan (Resistance).
Soda Pictures will distribute the film in the UK and Ireland.