Antoine Fuqua's western generated the most online attention over the last week.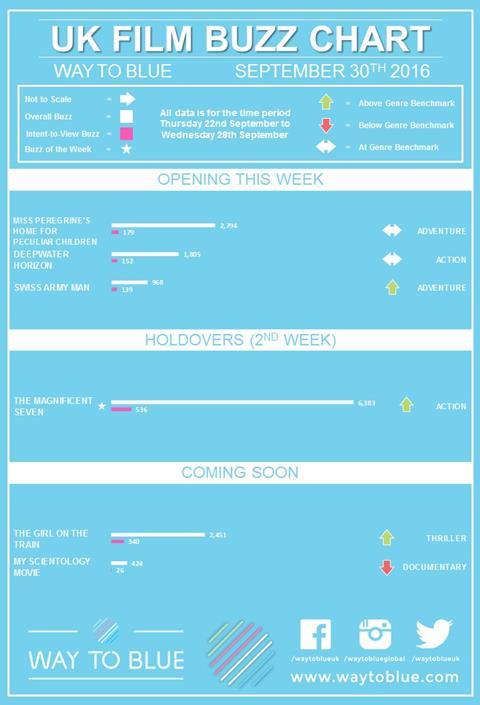 Starry Western remake The Magnificent Seven, which premiered at the recent Toronto International Film Festival this week, prompted the most buzz on UK social media channels throughout the last week, according to analysis firm Way To Blue.
The weekly UK buzz chart places the film comfortably ahead of Tim Burton's Miss Peregrine's Home For Peculiar Children, which opened yesterday (Sept 29), and Tate Taylor's The Girl On The Train, which opens on October 5.
The Magnificent Seven amassed 6,383 comments across social media, news, forums and blogs over the last seven days, with 536 of those registering 'intent to view' (see below).
Miss Peregrine generated 2,794 comments, 179 displaying intent to view, while The Girl On The Train registered 2,451, with 340 showing intent to view.
For an explanation of the Way to Blue chart and its methodology, which tracks 'overall buzz' and important 'intent to view' buzz, click here.