At an awards ceremony held in Swedish capital Stockholm last night (Jan 22), The Nile Hilton Incident was the surprise big winner of the 2018 edition of the Guldbagge Awards, Sweden's primary film awards ceremony.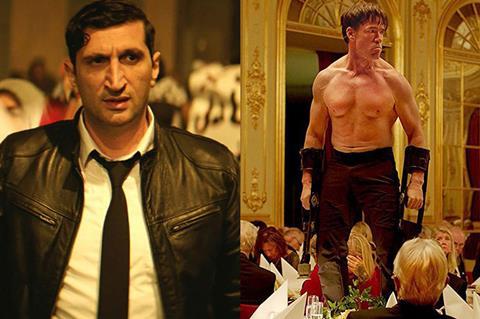 Kristina Åberg's crime drama, which premiered at last year's Sundance Film Festival, triumphed over Ruben Ostlund's The Square, the 2017 Palme d'Or winner at Cannes.
Ostlund did take home best director from the ceremony, and his film also picked up the best cinematography prize for Fredrik Wenzel.
The Nile Hilton Incident won five prizes overall, scooping best actor for Fares Fares, best costume design for Louize Nissen, best sound design for Fredrik Jonsäter, and best set design for Roger Rosenberg.
Among the other big winners on the night was Amanda Kernell's 2016 Venice premiere Sami Blood, which took best actress for Lene Cecilia Sparrok, best screenplay for Kernell, and best editing for Anders Skov.
Janus Metz's 2017 Toronto opener Borg McEnroe won best supporting actor for Stellan Skarsgård and best visual effects for Torbjörn Olsson and Alex Hansson.
Asghar Farhadi's The Salesman picked up best foreign language film and a lifetime achievement award was presented to director Stig Björkman, whose credits include Ingrid Bergman: In Her Own Words and The White Wall.
Full list of winners:
Best Film
The Nile Hilton Incident producer: Kristina Åberg
Best Director
Ruben Östlund for The Square
Best Actress in a Leading Role
Lene Cecilia Sparrok for the role as Elle Marja in Sámi Blood (Sameblod)
Best Actor in a Leading Role
Fares Fares for the role as Noredin in The Nile Hilton Incident
Best Actress in a Supporting Role
Julia Kijowska for the role as Agnieszka in Strawberry Days
Best Actor in a Supporting Role
Stellan Skarsgård for the role as Lennart Bergelin in Borg/McEnroe
Best Screenplay
Amanda Kernell for the screenplay for Sámi Blood (Sameblod)
Best Cinematography
Fredrik Wenzel for cinematography in The Square
Best Editing
Anders Skov for the editing of Sámi Blood (Sameblod)
Best Costume
Louize Nissen for the costumes in The Nile Hilton Incident
Best Sound/Sound Design
Fredrik Jonsäter for the sound on The Nile Hilton Incident
Best Makeup
Petra Cabbe for mask/make-up in Solsidan (english title TBA)
Best Original Score
Peter von Poehl for Ravens (Korparna)
Best Set Design
Roger Rosenberg for The Nile Hilton Incident
Best Visual Effects
Torbjörn Olsson and Alex Hansson for Borg/McEnroe
Best Foreign Language Film
The Salesman dir. Asghar Farhadi
Best Documentary Film
Silvana, dir Olivia Kastebring, Mika Gustafson and Christina Tsiobanelis
Best Short Film
The Burden dir. Niki Lindroth von Bahr
Best Newcomer
director Rojda Sekersöz for her achievements in Beyond Dreams (Dröm vidare)
Lifetime Achievement Award
The board of the Swedish Film Institute extends the 2018 Lifetime Achievement Award to: director Stig Björkman
Gullspira award
BUFF International Film festival
The Guldbagge Audience Award
Sámi Blood (Sameblod) producer: Lars G. Lindström