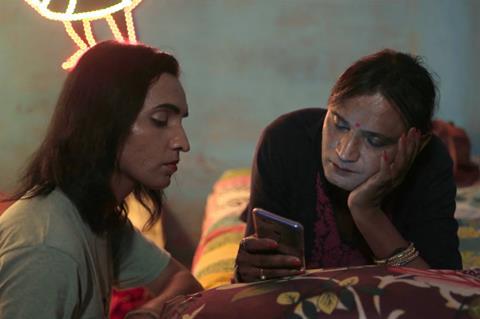 Italian sales agent The Open Reel has scored North American deals for three titles on its slate: SWSX-prize winner A Place Of Our Own, Julián Hernández's The Trace Of Your Lips and Dennis Shinners's Barrio Boy.

Indian drama A Place Of Our Own by grassroots group Ektara Collective has been acquired by Dark Star Pictures for North America. Set in Bhopal, the drama follows two trans women as they seek to find alternative accommodation when their landlord evicts them without notice. It won the global audience award at SWSX in March.
The Open Reel also sold the North American and UK rights for The Trace Of Your Lips, by Mexican director Julián Hernández, to TLA Releasing. The rights for France were acquired by Optimale. The film sees Hernández, a two-time winner of the Berlinale's Teddy Award, focus on a romance during lockdown.
Barrio Boy has sold to Breaking Glass Pictures for North America. The feature stars Dennis Garcia, James Physick and Keet Davis and focuses on a barber living in a rapidly changing Brooklyn neighbourhood who faces complications when he develops feelings for a handsome stranger.
In other sales, Gremial Cine Indipendente purchased rights for Chile to Isabel Coixet's The Yellow Ceiling, while Filmoteca Uruguaya acquired the Uruguay rights. The feature documentary, produced by Miss Wasabi Films, features former students at Spain's Lleida Theatre who filed complaints against their teachers for alleged sexual abuse.
Lastly, Spain's Filmin has acquired VoD rights for A Dice With Five Sides, the Riccardo Tamburini-directed feature narrating a first date between two men being guided by a rolling of dice. Filmin also acquired Eyal Kantor's Israeli title Like Me and Valentin Merz's Locarno competition film At Night All Cats Are Black.