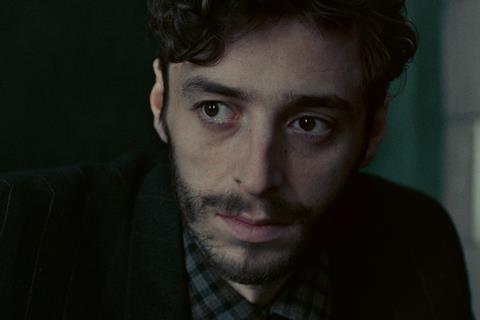 The world premiere of Lithuanian feature The Poet will open the Baltic Competition at this year's Tallinn Black Nights Film Festival, which will screen 15 features from the region.
Directed by Giedrius Tamosevicius and Vytautas V. Landsbergis, The Poet is the one world premiere in the selection, alongside four international premieres.
Scroll down for the full list of Baltic Competition titles
It is a historical drama in which the titular writer becomes an intermediary between Soviet authorities and rebels, and must choose his allies and words carefully in order to survive.
It is a debut feature for Tamosevicius, who previously worked as an assistant to Ukrainian filmmaker Sergei Loznitsa.
Landsbergis is known as a documentary filmmaker in Lithuania; this is his third fiction feature.
A screening of Ove Musting's Estonian feature Kalev will co-open the section. Further titles in the Baltic Competition include Kristina Buozyte and Bruno Samper's Lithuania-Belgium-France co-production Vesper, which premiered at Karlovy Vary; and Signe Baumane's My Love Affair With Marriage, which debuted at Tribeca.
The festival is introducing Critics' Picks, a new competition programme, for this year. Led by programmer Nikolaj Nikitin, the programme will consist of around 15 features, and will highlight arthouse fare. Titles will be announced in the coming weeks in advance of the festival, which runs from November 11-27.
This year's Tallinn Black Nights has appointed lead curators for its programmes for the first time this year: Triin Tramberg for First Features, Edvinas Puksta for Baltic Competition, Javier Garcia Puerto for the Rebels programme, Helmut Janes for Midnight Shivers and Tiit Tuumalu for DOC@POFF.
Tallinn Black Nights 2022 Baltic Competition titles
The Poet (Lith) dirs. Giedrius Tamosevicius, Vytautas V. Landsbergis
A Letter From Helga (Ice-Neth-Est) dir Asa Hjorleifsdottir
Lovable (Lat-Est) dir. Stanislavs Tokalovs
The Taste Of Water (Lat) dir. Matiss Kaza
Pensive (Lith) dir. Jonas Trukanas
January (Lat-Lith-Pol) dir. Viesturs Kairiss
Kalev (Est) dir Ove Musting
Vesper (Lith-Bel-Fr) dirs. Kristina Buozyte, Bruno Samper
My Love Affair With Marriage (Lat-US-Lux) dir. Signe Baumane
Aurora's Sunrise (Arm-Lith-Ger) dir. Inna Sahakyan
Melchior The Apothecary (Est-Ger-Lat-Lith) dir. Elmo Nuganen
Traces (Cro-Lith-Ser) dir. Dubravka Turic
Minsk (Est-Rus) dir. Boris Guts
Remember To Blink (Lith) dir. Austeja Urbaite
The Bog (Est) dir. Ergo Kuld