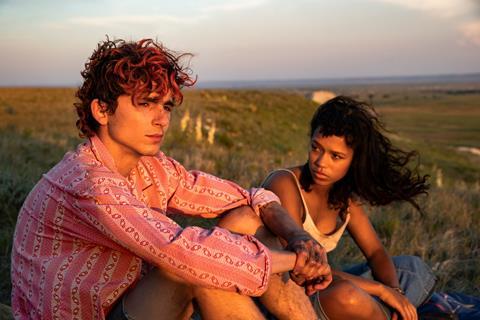 For the second episode in The Screen Podcast's 2022/2023 awards season series we speak to director Luca Guadagnino and writer David Kajganich about Bones And All.
Starring Timothée Chalamet and Taylor Russell as a pair of cannibals on the run in 1980s America, Bones And All is based on the novel by Camille DeAngelis and debuted at Venice earlier this year.
Speaking to Screen's international reporter Ben Dalton, Guadagnino and Kajganich discuss making a different kind of cannibal movie, how David's cameo as bus driver ended up on the cutting room floor, and why Luca is planning an extended theatrical cut for his film A Bigger Splash.
Bones And All was released on November 18 in the US by United Artists and November 23 via Warner Bros in the UK.
To subscribe to future episodes, search for 'The Screen International podcast', which is available on: