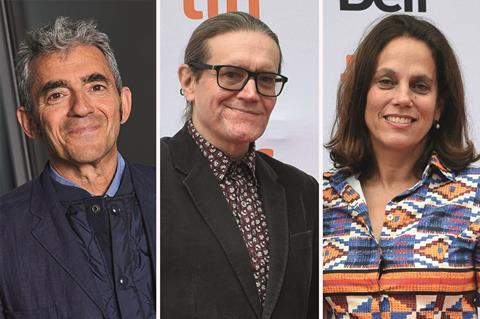 Screen International looks at the serious business of awards season in the first of our new Media Business Podcasts, which will be brought to listeners monthly by Media Business Insight, the publisher of Screen International and Broadcast.
In this inaugural episode, Screen International editor Matt Mueller is joined by the director of Film4 Daniel Battsek and Screen International's chief film critic Finn Halligan and features editor Charles Gant to discuss this year's awards season, looking at what it means for talent and studios and what it takes to win an Oscar these days.
As a former president of Miramax, Buena Vista International and Cohen Media Group before he joined Film4 in 2016, Battsek reflects on how awards season has changed over the years and the importance of the awards corridor for prestige titles like the Film4-backed The Favourite and Cold War.
In the second part of the episode, Screen's senior reporter Tom Grater sits down with Elizabeth Karlsen and Stephen Woolley from Number 9 Films, who will be honoured at this year's Bafta film awards ceremony for their Outstanding British Contribution to Cinema.
Producers of acclaimed features including Carol, Made In Dagenham and Colette, Karlsen and Woolley discuss what the Bafta honour means to them as independent producers, and what it's like to navigate the awards season trail. It's a journey that goes all the way back to 1992's The Crying Game.
To subscribe to future episodes of MBI's podcast, which will also feature episodes hosted by Screen's sister magazine Broadcast, search for the Media Business Podcast, which is available on Apple Podcasts, Google Podcasts and a host of podcast apps.