Jury including Joanna Lumley and Olivia Colman crowned The Shepherd as Best Film.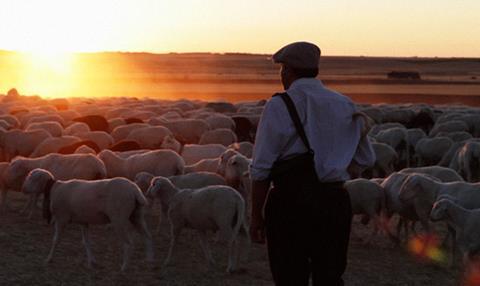 Jonathan Cenzual Burley's drama The Shepherd has won three awards at the 24th Raindance Film Festival in London, including Best Film, Best Director and Best Actor for Miguel Martin, who plays a man taking on a ruthless construction company who want to take his land.
The 24-strong jury, which included actors Joanna Lumley, Olivia Colman and Jodie Whittaker alongside critics such as Screen's Fionnuala Halligan and industry figures like Maria Rukasanov, VR lead at Samsung Mobile, selected the winners from the 108 features and 85 shorts screened across the event.
Elsewhere, Best Screenplay went to Joaquin del Paso and Lucy Pawlak for Panamerican Machinery, a thriller in which a group of employees discover their dead boss in the back of a warehouse.
Camila Romagnolo was awarded Best Actress for her role in Hortensia, in which she plays a struggling woman who discovers a letter written by her 14-year-old self.
Best UK Feature went to Miranda Bowen's Gozo, which follows a couple who move to a Mediterranean island idyll only to find that they can't escape their dark past, while Eric Juhola's Growing Up Coy, which looks at a Colorado family battling for their six-year-old transgender daughter's right to use the girl's bathroom, was named Best Documentary.
The Discovery Award for Best Debut Feature went to Łukasz Grzegorzek's Kamper, about a young couple whose relationship is threatened by the husband's immaturity.
Best Short was awarded to Emmanuelle Nicot's A l'Arraché (Snatched), which follows four young foster children who have their bonds tested, while Rob Savage's Healey's House, about a young couple travelling from the UK to Scotland to confront their past, was named Best UK Short.
Creative marketing agency Imaginative Exposure chose Tiahoga Ruge'sThe Bicycle to receive the Raindance Co-Production Best Potential for Brand Partnership Award
The Raindance team themselves selected Rudolf Buitendach's harrowing sex-trade drama Selling Isobel to receive the Indie Award, while Film of the Festival went to Rick Darge's Zen Dog, which follows a man whose discovery of lucid dreaming changes his life.
Speaking about that film, Raindance founder Elliot Grove said: "We chose Zen Dog as Film of the Festival because of the spirit in which it was made. It takes on a meditative magic carpet ride of the Dreamworld and looks at how we can influence both our dreams and waking life. The film cleverly weaves in the spiritual with the philosophical."
The Web Series Award ceremony will take place on Sunday October 2, and the Audience Award for Best Virtual Reality Film will be announced at the festival's closing night screening on the same date.
Full List of Winners:
Best Film: The Shepherd
Best Director: Jonathan Cenzual Burley (The Shepherd)
Best Actor: Miguel Martin (The Shepherd)
Best Actress: Camila Romagnolo (Hortensia)
Best Screenplay: Joaquin del Paso and Lucy Pawlak (Panamerican Machinery)
Best UK Feature: Gozo
Best Documentary Feature: Growing Up Coy
Discovery Award/Best Debut Feature: Kamper
Indie Award: Selling Isobel
Film of the Festival Award: Zen Dog
Raindance Co-Production Best Potential for Brand Partnership Award: The Bicycle
Best Short Film: A l'Arraché (Snatched)
Best UK Short Film: Healey's House
Best Music Video:Joy