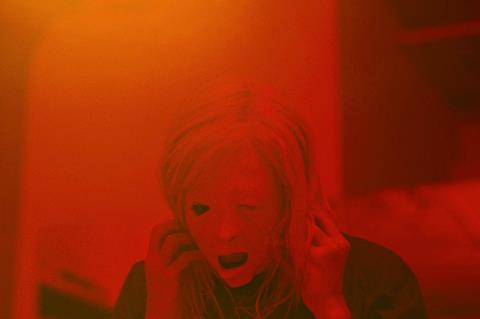 Bleecker Street president of acquisitions and ancillary Kent Sanderson told an AFM panel on Tuesday (November 2) that theatrical releases for the specialty market were far off pre-pandemic levels and were now "one tool on the Swiss Army Knife".

Discussing the changes to the market accelerated by Covid-19 Sanderson said the distributor's holistic approach to modelling theatrical and digital revenues had evolved. "More than ever we're having to consider what makes it a film that'll travel well on VOD, because the specialty market has not come back for theatrical, nowhere close."
Sanderson said he estimated the company had released around 15 films under the pandemic and adopted different models. "The release strategy on them is probably seven or eight different windowing strategies, VOD price points, length of theatrical windows, everything varies. Theatrical, he said, "was one tool on the Swiss Army Knife".
Bleecker Street is primarily an acquisitions company but the executive said it now boards projects at packaging stage in roughly 50-60% of cases. This season it has awards prospect Mass, which is currently on 79 screens in the US, and it is lining up in partnership with ShivHans' Golda starring Helen Mirren as Israeli leader Golda Meir.
Sanderson and fellow panellists Brian Beckmann, Arclight Films CFO and COO, and Black Bear Pictures head of production and finance Michael Heimler outlined various calculations they make through the entire cycle of a feature project from development to distribution as they weigh up whether or not something is worthy of investment.
Beckmann acknowledged a theatrical release was "not a reality" for most independent films. He added, "For the most part the North American theatrical distribution model is not that big of a [consideration] for most independent films that we look at. But what we do look at is those films that have talent that are very entertaining to the streamers."
However Beckmann added that during the pandemic certain films got the chance of a theatrical release in a relatively uncrowded market as the studios either delayed releases or sold films to streamers. "We had Possessor [pictured] last year with Neon and this year we had Queen Bees [via Gravitas Ventures]… both of them did very well and without the pandemic I don't know if they would have done as well at the box office."
He continued, "But for independent films the digital media options are certainly much more entertaining than spending all that P&A for independent films to get out into the theatrical [space], which is really tough."
Heimler told the panel, called 'Limited Budget Features with Huge Profit Potential' and moderated by Screen, that Black Bear's approach when budgeting a production was to put as much of the money as possible on the screen. "Making sure filmmakers can have as many days as they can, to not compromise the creative at all and give our team the resources they need to achieve their creative vision and what the script calls for.
"The reality is today there are Covid costs that are a necessary line you need to be prepared for from a variety of perspectives and a variety of reasons… to protect your production… making sure everything you do makes sense creatively, financially, logistically I think that's the biggest change over the last 18 months…Covid protocols can be anywhere from 8 to 20% of your budget."
Assessing whether to reduce financial exposure and bring on a co-financing partner is another factor the panellists wrestle with regularly. "We may not go out and bring on a co-financier, but the way we might mitigate some of our risk would be to pre-sell international or the US or world," noted Heimler. While Black Bear's action thriller Memory starring Guy Pearce and Liam Neeson that Martin Campbell filmed earlier this year might be more of a relatively straightforward pre-sale with achievable sales forecasts that contribute to the bottom line, a film like Rosamund Pike drama I Care A Lot has a "unique tone" and requires a different strategy.
"That read really well on the page," he said, "but we could understand some buyers wanting to take more of a wait-and-see approach and we understood and had the confidence in our filmmaker and the team we put together that we were willing to bet on the execution for that project and wait to find our distribution partners in many territories until we had more of a finished product. It depends on the project you have."