At the start of AFM, German sales powerhouse Beta Cinema has announced multiple deals on its autumn slate.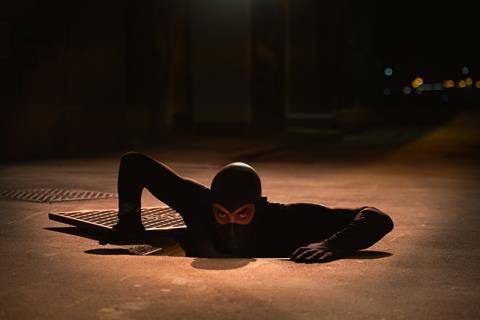 Among the new Beta titles selling strongly is Diabolik, a crime caper from Italy's Manetti brothers conceived in the vein of 1960s James Bond movies. The film will screen as a market premiere during AFM and has sold to Korea (Content Gate), Taiwan (AV-Jet), CIS (Russian Report) and ex-Yugoslavia (Discovery).
Another AFM market premiere, Annika Appelin's Swedish romantic comedy The Tuesday Club starring Peter Stormare and Marie Richardson, has gone to Australian and New Zealand (Umbrella) and ex-Yugoslavia (Discovery).
Beta has done further sales on Florian Gallenberger's marital comedy drama It's Just A Phase, Honey, which has gone to Taiwan (Swallow Wings); Shirin Neshat and Shoja Azari's Land Of Dreams, which has sold to Switzerland (Cineworx); and Barcelona-set plumbing comedy The Odd-Job Men, which has been acquired for Germany (Arsenal), Switzerland (Xenix) and Italy (Academy Two).
Further territory deals have also been sealed on Stefan Ruzowitzky's Hinterland, a crime thriller set in 1920s Vienna that premiered in Locarno's Piazza Grande section and won the festival's audience prize. New sales include Poland (Monolith), CIS (Pro:vzglyad), France (Eurozoom), Taiwan (AV-Jet), Korea (Movement Pictures), China (Huanxi) and ex-Yugoslavia (Discovery).
"Our new market premieres are meeting strong interest, it feels like they are the right films for these times," Thorsten Ritter, Beta Cinema's EVP, acquisitions, sales and marketing, said about the slate. "We have strong indications that buyers are still looking for the right films, despite all the challenges we're facing."