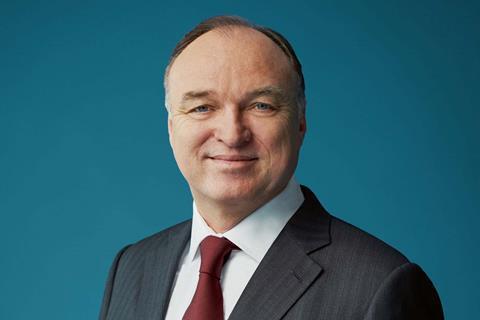 The talk was of the threat of "FANGA" (Facebook, Amazon, Netflix, Google, Apple) during the opening session of the 4th Zurich Summit this weekend.
In his address, Reinventing The Traditional Media Business, industry heavyweight Thomas Ebeling (CEO of ProSiebenSat.1 Media SE) spoke of the innovations now coming from the "great five" - Facebook, Amazon, Netflix, Google and Apple. "This is something that is putting all of us under pressure," he said.
With Ebeling at the helm, ProSieben is one of the most successful and diversified media companies in Europe. The company already has a strong digital presence and has continued to adapt to changing market conditions. However, Ebeling predicted that FANGA rivals will continue to make "life difficult" for traditional players in the market.
Certain truisms still apply. "Without good content, you don't have an entry ticket and without distribution, no-one will see you." Even with strong content and robust distribution channels, companies like ProSieben face awkward choices about how best to deal with their FANGA rivals. Do they want to have their content on YouTube? Should they give that content to Amazon or keep it for themselves? Is it wise to produce for Netflix?
TV not dead yet
Ebeling pointed out that in spite of the FANGA threat, traditional TV still has its place, especially with an older demographic. "People who have to work eight hours a day like to lean back in the evening" and to be guided through the schedule, he said.
TV, he continued, has a "reach" among viewers aged 40 and above which should provide "a very good foundation" for its survival over the next 20 years.
What is changing, Ebeling warned, is that viewers' attention in a YouTube era is growing ever shorter. The ProSieben boss confessed that he himself sometimes watches some series "in a fast forward mode" and skips entire storylines involving characters he doesn't like.
"For example, Homeland season 1, when the daughter came up, I fast forwarded. I just wanted to see the terrorists."
A Hollywood executive told him recently that most viewers decide within 10 seconds if they will stick with a TV show or not.
The implications for filmmakers are obvious. "If you want to get people to watch 150 minutes of a movie in a cinema, it has to be better than good."
Different business models
Among younger audiences, TV viewing is declining markedly. TV can't yet target individuals as closely as the digital giants can.
Moreover, Netflix and Amazon "don't need to spend for ratings" whereas companies like ProSieben always have to "deliver a certain market share" in return for their investment.
"They (Netflix and Amazon) need just to produce a great piece of content which has a great image. We have to produce ratings which will result in advertising customers booking advertising on our channels."
Ebeling acknowledged that some analysts and investors are saying that the German company is depending too much on US content. "50% of our programme costs are going on US content - US movies, US sitcoms and US series."
Is live the answer?
The challenge now is for traditional TV to differentiate itself from Netflix and the other "FANGA" companies by offering "live" shows and far stronger local content.
'Brand building,' Ebeling suggested, is "the only option out for a lot of (TV) companies to survive the threat from digital commerce giants."
What already differentiates Prosieben from many others (Ebeling asserted) is that the company tries to "link TV content with digital commerce platforms which we own in order to secure additional revenue streams."
"What's next for us? We probably have to invest more in local content. That's unavoidable. We have to invest even more in technology and we have to diversify even faster," the Prosieben boss concluded.