EXCLUSIVE: FilmNation and BBC Films are co-financing the Duncan Kenworthy production, which has sold out worldwide.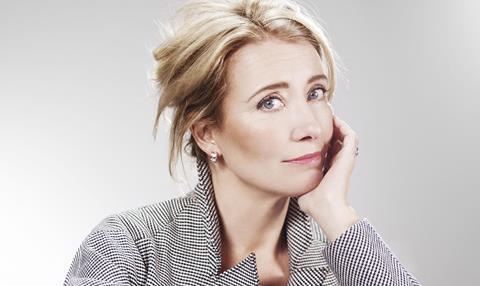 Emma Thompson, Stanley Tucci and 2016 Screen Star Of Tomorrow Fionn Whitehead are to star in director Richard Eyre's adaptation of Ian McEwan's The Children Act.
Filming on the Duncan Kenworthy production will take place on location in London from mid-October. FilmNation Entertainment, who are co-financing with BBC Films, is handling worldwide rights and has sold out the film internationally. McEwan adapted his own 2014 novel for the screen.
International distributors who have boarded the film include: eOne in the UK and Canada, Telemunchen in Germany, BIM in Italy, Vertigo in Spain, Roadshow in Australia, Kino in Japan, Swen in Latin America, Cineart in Benelux, Scanbox in Scandinavia, Spentzos in Greece, Lev in Israel, Italia in the Middle East, Ster Kinekor in South Africa and Bravos in Hong Kong.
Thompson stars in The Children Act as Fiona Maye, an eminent High Court judge who presides over ethically complex cases of family law but whose workload has exacted a heavy personal price. With her marriage to a US professor (Tucci) on the rocks, she is asked to rule on the case of Adam (Whitehead), a brilliant boy who is refusing the blood transfusion that will save his life.
Three months shy of his 18th birthday, Fiona could legally force him to live but a meeting in a hospital has a profound impact on both of their lives.
Whitehead was today named as a Screen Star of Tomorrow for 2016.
Kenworthy said: "It's impossible to imagine a better cast or director to bring to life Ian's emotional story about the extent to which we are responsible for those we love or in whose lives we intervene."
Eyre said: "I'm thrilled to be directing these brilliant actors in this powerful story by one of our greatest living novelists."
Executive producers are Glen Basner and Ben Browning from FilmNation; Joe Oppenheimer and Beth Pattinson from BBC Films; and Charles Moore.
Thompson is represented by Christian Hodell at Hamilton Hodell in the UK, and CAA in the US. Tucci is represented by Oriana Elia at Curtis Brown in the UK, and CAA and Anonymous Content in the US. Whitehead is represented by Sophie Holden at Curtis Brown.