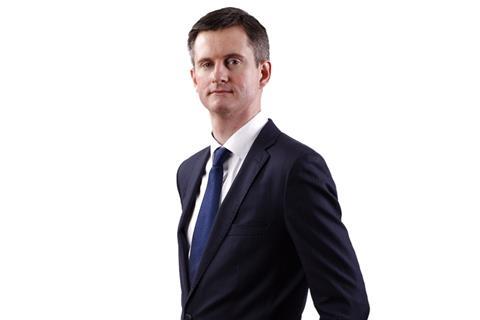 At Filmart Online today, Hong Kong-based New Asia Ferrell Asset Management has unveiled three new media funds to go into gap financing for streaming platform content creators.
Set to be launched on March 18, the three funds will be dedicated to action, sci-fi and "Hollywood IP", covering a range of countries and budgets.
New Asia Ferrell's incoming chief investment officer Adam Guy Orlebar Garrett, who officially takes up the role on March 18, said of the funds: "For most content creators, the major streaming platforms still typically cap the budgets, and still only pay for movies and TV shows when a project is completed which gives investors the opportunity to come in with gap financing."
He cited "the stellar credit-worthiness of major streaming platforms" and their "willingness to sign big cheques immediately upon project completion, which greatly reduces the time to only 2-3 years before investors receive both their initial investments and all earned profits back."
The action genre fund will target films and TV series such as Manila-based BlackOps Studios Asia's genre slate, which is collaborating with leading Philippines media and entertainment group ABS-CBN on prison crime drama Sellblock. Jason Lin's Story Arch Pictures and Garrett's Hong Kong production company Agog Film Productions are also co-production partners on this slate.
The sci-fi genre fund includes a slate of high-concept film adaptations including Sagramanda by Alan Dean Foster, author of Hollywood movie novelizations such as Star Wars: The Force Awakens; fantasy artist and author Patrick J Jones' Sentinels; and futurist author T.H.H. Adrien's young adult trilogy, When Immortals Walk The Earth.
The Hollywood IP fund is an "opportunistic, event-driven" one for tentpole features and related projects that cross New Asia Ferrell's path. It is currently focusing on a video game project, with further details yet to be announced.
Producers Lin and Bizhan Tong, both former financiers, are acting as external advisors to the funds. Tong's upcoming production, Chungking Mansions, announced further casting at Filmart this week.
New Asia Ferrell has two other funds in the works – a Japanese IP fund focusing on manga and anime adaptations into features and other media, and an indie film fund for media projects to be co-branded with "a major online movie marketplace" yet to be decided.
All New Asia Ferrell funds will be based in the Cayman Islands.