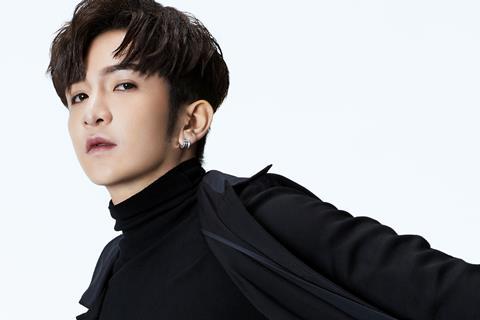 Hong Kong singer Anson Lo has joined the cast of Bizhan Tong's upcoming zombie thriller Chungking Mansions, which is being discussed with buyers at Filmart Online this week.
Lo is a member of popular boyband Mirror and previously starred in hit BL series Ossan's Love.
Further additions to the cast include Hong Kong-Canadian actresses Selena Lee and Jeannie Chan, Korean star Choi Si-Hun, and Hong Kong actor Louis Cheung. Davika Hoorne, known for Pee Mak, Thailand's highest grossing film of all time, also joins the cast, taking over a role previously assigned to Angel Locsin.
They join previously announced cast members including Japanese action star Rina Takeda and Singaporean actors Desmond Tan and Rebecca Lim.
Hong Kong-based sales agent Megaton Entertainment launched sales at the AFM and will continue discussions at Filmart Online this week. It has billed the feature as "the biggest zombie film in Hong Kong's history".
The film is produced by Tong's Phoenix Waters Productions in co-production with AMM Global and Salon Films Japan.
Producer and director Tong, who previously directed 2018's The Escort, told Screen: "We hope to shoot in July and are working with various entities within Hong Kong to minimise disruption to the schedule despite the challenges caused by Omicron. The film is planned for a summer 2023 release."
The film follows a diverse group of people who must climb the iconic Chungking Mansions building amidst a zombie outbreak in Hong Kong. Centred around an American seeking to rescue his pregnant wife, the story moves between people of all nationalities across the city who are undergoing their own journeys to survive.
Lo will play a young professional who joins a tour group of Chungking Mansions when the outbreak begins.