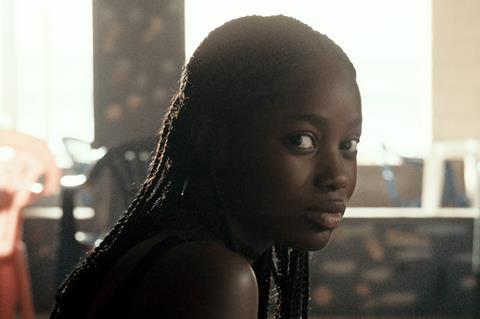 The Toronto International Film Festival (TIFF) has revealed an In Conversation With…. line-up that includes Antonio Banderas and the selection of Mati Diop as the inaugural recipient of the festival's Mary Pickford Award.
The In Conversation programme at this year's festival (September 5-15) will comprise sessions with Michael B Jordan and Jamie Foxx from Just Mercy, Banderas from Pain and Glory and The Laundromat, Allison Janney from Bad Education and Kerry Washington from American Son.
The inaugural Mary Pickford Award, which recognises an emerging female talent making groundbreaking strides in the industry, will be presented to Diop at the TIFF Tribute Gala on September 9.
Diop has directed films including A Thousand Suns, Snow Canon and Liberian Boy. This year, she became the first black female director to have a film screen in competition at the Cannes festival with her debut feature Atlantics, which will have its North American premiere at TIFF and be released by Netflix later this year.
TIFF executive director and co-head Joana Vicente commented: "We're thrilled to honour the incredible Mati Diop as our inaugural Mary Pickford Award recipient, as United Artists marks its centennial year. She is a vibrant and important new voice within the industry and one to watch closely."
TIFF artistic director and co-head Cameron Bailey added: "Mati Diop's film Atlantics is a profound and unsettling work of art. We know this is just the start for such an original and authentic voice, and we're delighted to celebrate her success at this year's TIFF Tribute Gala."
TIFF also announced special events including a screening of Agnès Varda's documentary Varda by Agnès and a showing of Sanctuary, about a campaign to preserve the Antarctic Ocean, with actor Javier Bardem in attendance.
Rubaiyat Hossain's Made in Bangladesh, Maryam Touzani's Adam, Eva Mulvad's Love Child, Tamar Shavgulidze's Comets, Alexander Nanau's Collective and Yaron Zilberman's Incitement have also been anounced for the festival's Speaker Series in which experts discuss films after their public screenings.