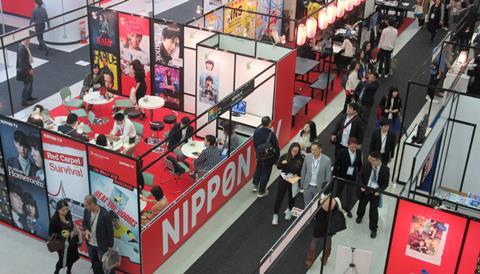 TIFFCOM, the film and TV trading event that runs parallel to Tokyo International Film Festival (TIFF), has announced that it will take place entirely online this year. The market's dates remain the same, running from November 4-6.
In a statement, the organisers said: "TIFFCOM2020 was originally intended to be held in conjunction with the face-to-face content market, but we shifted online in order to ensure the safety of participants. We aim to further enhance our online services to meet your needs."
TIFFCOM had announced earlier this year that it would be moving away from the Ikebukuro district to a new venue, the Prince Park Tower Tokyo, which is adjacent to the Roppongi Hills venue where the festival is held. The market later announced that it would hold a gap financing market for the first time this year, which is going ahead in an online version, and in August said its seminars would be held online.
In line with other recent virtual markets, the event will encompass virtual booths, online business matching supported by a recommendation service, online screenings and webinars.
TIFF is still aiming to take place as a physical event from October 31 to November 9 at Roppongi Hills and other venues in Tokyo. The festival recently announced that Koji Fukada (Harmonium) has been selected as the Director in Focus in the Japan Now section this year.
However, taking into consideration restrictions on international travel, TIFF is dropping its competition sections and introducing a new section, Tokyo Premiere 2020. The festival is also collaborating with the more indie-oriented Tokyo Filmex, which will take place at the same time this year.
A festival spokesperson told Screen that TIFF is "trying its best" to invite overseas guests, but the situation depended on international travel restrictions: "Right now, travel restrictions for Asia and East Asian countries may be lifted, so guests may be likely from those countries."