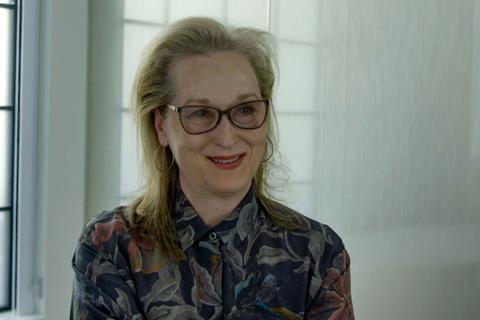 London-based WestEnd Films has boarded international sales on Tom Donahue's documentary This Changes Everything, which premiered at Toronto last year, where it was runner-up for the People's Choice Award.
The film, about gender disparity in Hollywood, features an A-list roster of female Hollywood stars including Meryl Streep, Sandra Oh, Shonda Rhimes, Reese Witherspoon, Natalie Portman, Cate Blanchett, Jessica Chastain, Chloë Grace Moretz, Taraji P. Henson, Yara Shahidi, plus further ambassadors of the #TimesUp movement.
Good Deed Entertainment previously picked up North American rights and will release the film theatrically in the summer.
ICM Partners negotiated the deal with WestEnd on behalf of the filmmakers
WestEnd is adding the title to its female-skewed WeLove brand, created two years ago, which focuses on strong female stories and promoting female talent.
This Changes Everything is a timely documentary that uses hundreds of stories and data to analyse decades of discrimination against women in Hollywood.
CreativeChaos VMG and New Plot Films are behind the film. It was produced by Ilan Arboleda and Kerianne Flynn in association with the Geena Davis Institute on Gender in Media, David Yurman, Regina K. Scully's Artemis Rising Foundation and Lyft Entertainment.
Executive producers were Geena Davis, Ku-ling Yurman, Regina K. Scully, Madeline Di Nonno, Steve Edwards, Simone Pero, Jennie Peters, and Patty Casby. It was co-produced by Robin Kelleher, Jessicya Materano, Mandy Stein, Ashlee Margolis, and Deirdre Brennan.
WestEnd is kicking off sales at this week's European Film Market in Berlin.